By Debbie Shannon
We all know that outdoor sports have continued to grow in popularity and in age groups. Along with that, products made specifically for running, hiking, climbing and biking have grown in type, style and number. And with added numbers of people of various ages participating, there are a greater number of injuries and a growing group of products that claim to treat them. Let's face it, it can get confusing.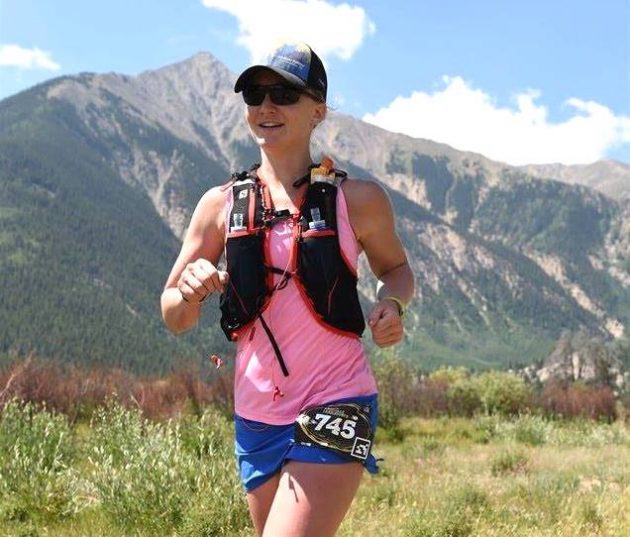 While "Bracing & Supports" is a somewhat crowded product category, innovation in this category has been historically slow, until now. There are technologies now at work that allow product designers and manufacturers to create new ways to provide support and stabilization through different approaches. OS1st has invented an new bracing technology for performance, prevention and therapy called Base Layer Bracing™. The concept is a hybrid of medical grade graduated compression for circulatory support fused with textile engineered bracing for orthopedic support.  Powered by Compression Zone Technology®, the design platform for every OS1st product, this breakthrough delivers FDA registered medical grade support in sleek and powerful performance bracing sleeves.
Sabrina Stanley is a runner who particularly prefers training in harsh environments including hilly terrain, snow and extreme temperatures. She tackled Western States and Leadville this year and took 3rd and 4th, respectively, in the Women's Division.  "I was having pain in my knee at mile 20 of Leadville.  I put on the OS1st PS3 Patella Sleeve at mile 25 when I saw my crew and had zero knee pain for the next 75 miles! It saved my race. I brought the PS3 to Western with me just in case my knee flared up again. I started noticing pain in my knee at mile 75, at 80 I came upon my crew and was able to put the patella sleeve on. Just like Leadville, all my knee pain went away immediately. I was able to fly down the single track, as if I was on fresh legs. OS1st played a major role in helping me podium at Western States 100."
There are decades of medical research and science in the technology that led to OS1st's innovative approach that solves the need for active support while participating in activities. Here are some of the benefits of OS1st products:
Comfort & Compliance – increasing user compliance is a leading design factor for all OS1st products since products not worn can never work. The ultra-thin breathable fabric that is woven for comfort.
Slippage – product migration during activity is frustrating and creates ineffectiveness and non-compliance over time. OS1st compression bracing addresses slippage with strategically applied hypoallergenic gel stabilizers.
Moisture management – with pre-treated moisture wicking fibers, OS1st compression bracing sleeves work like a dermal layer transferring moisture away from the skin. They can even be worn in water and dry while wearing.
Consistent support – when it comes to graduated medical grade compression, buyer beware.  The company behind OS1st subjects itself to FDA oversight to ensure highest levels of accuracy and efficacy in all products.
Wearability – this is another point of departure for OS1st products as all OS1st braces are designed to be worn as a base layer whether under gear, apparel, uniforms or heavier bracing devices.  No wrinkling, no slipping, no sweating, no problems = higher compliance & better results
Proper compression levels – again, this is a critical element for consideration when using medical grade compression products. OS1st has successfully complied with FDA regulatory oversight and uses quality control measures to ensure safety & efficacy.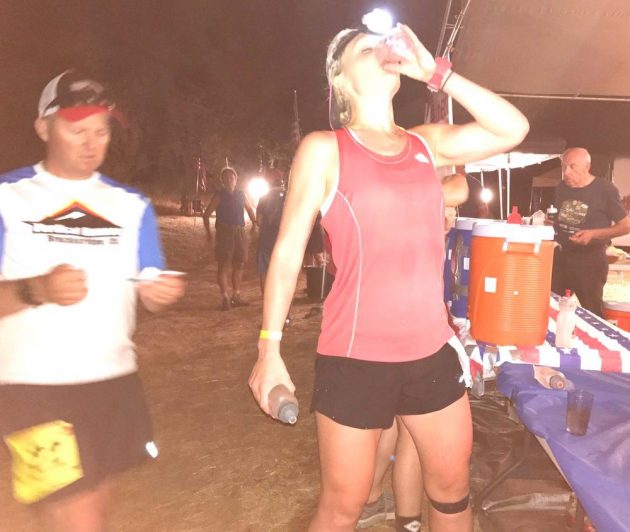 OS1st®  Base Layer Bracing™ was created to resolve the specific issues faced by runners, athletes and weekend warriors.  Function and form both play a part in creating the solutions OS1st products offer.  Base Layer Bracing™ is the foundation for protection, prevention and recovery.  Each product's seamless construction creates ultra-thin bracing for injury prevention, allowing it to be the first layer of performance equipment for anyone participating in any sport.  The precise graduated compression that surrounds joints, muscles, tendons and ligaments, with anatomically correct zones for enhanced circulation, will support and stabilize joint structure, improve performance and speed recovery.  The result?  Prevention of common injuries, pain-free athletic performance and a quicker return to an active lifestyle.  Whether you're a runner, a hiker, a climber, a walker, a skier, a cyclist, or someone who just enjoys the outdoors and being active, OS1st is made for you to keep you moving pain-free.