Endurance Magazine is the premier resource for your active lifestyle.
Focused on educating, inspiring, and motivating athletes of all levels and abilities, Endurance Magazine offers readers compelling and immediately useful editorial on a quarterly basis. Editorials include Inspiration, Getting Started (for beginners), Running, Cycling, Swimming, Triathlon, Women in Motion, Youth Fitness, Mountain Biking, Adventure, Nutrition, Bodywork, Strength Training, Mental Fitness, weekly lists of active Things You Can Do EVERY DAY, Rides and Runs of the Month, and the most comprehensive events CALENDAR for the region.
Each quarter we reach over 120,000 readers via over 900 locations. In addition, we deliver thousands of issues to registered race participants in their race packets each month. Annual subscriptions are also available.
Endurance Magazine also produces several endurance events including the Tar Heel 10 Miler and Fleet Feet Sports 4 Mile Run (April), the Ramblin' Rose Women's Triathlon Tour (May through October) and the QuintilesIMS Bull City Race Fest (October). We support and sponsor hundreds of other life-changing events each year.
MEET OUR TEAM!
Steve Lackey | Publisher & Founder
Amy Charney | Events and Marketing Manager
Joe Nuss | Managing Editor
Crystian Kumnick | Director SPORToften Online Services
Charlotte Ratike | Account Director
Susanne Sullivan | Events Production Manager
Jennifer Cox | Account Director
In addition, we have several supporting forces who contribute on a regular basis:

Director of Photography: Tamara Lackey tamara@tamaralackey.com
We have the privilege of having professional photographer Tamara Lackey on staff as our Director of Photography. Her influence ensures each issue has compelling and emotive imagery. You can see more of her work at www.tamaralackeyblog.com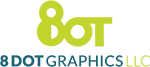 Graphic Design: 8 Dot Graphics www.8dotgraphics.com
Sara and George at 8 Dot Graphics drive our cutting-edge design. Perpetual healthy and active lifestyles are embedded in all aspects of their work and their partnership has enabled Endurance Magazine to present interesting and visually inspiring pages with every issue.
— Endurance Magazine.
Inspire. Perform. Endure.
For more information please contact us.