By Dana MacCorquodale
Tears welled in my eyes as I read the tragic Facebook post. They began to stream down my face against my will. The sobbing rocked my entire body. It became all encompassing. The pain was gut wrenching, blinding. It shook me to my core. It is the most unimaginable pain I have ever experienced; the tragic loss of a child. My friend Jason's son, Tristin, had passed away tragically at the age of 18. I cannot fathom what Jason and his family went through. What they are still going through every single day. How do you go on after such a loss?
My name is Dana MacCorquodale, Head Masters & Open Water Swim Coach for TIDE Swimming in Virginia Beach. This August, I am swimming a half-marathon (13.1 miles) to raise money for Make-A-Wish of Greater Virginia. My swim will be in Chesapeake Bay at Chic's Beach. The first ever I & O Medical's Swim For Wishes is a fundraising swim to help grant the wishes of children diagnosed with a life threatening illness. It costs approximately $9,000 to grant the wish of a child. There are approximately 37 children in Virginia Beach alone, waiting to have their wishes granted. There is a local chapter serving every community in the U.S., so check wish.org to find your local Make-A-Wish office.
Several years ago, as I prepared for Ironman Chattanooga, I met a fellow triathlete in training . He was a firefighter I came to know as a friend. Jason is one of the most kind, generous, and selfless people I have ever met. He had a smile on his face every day despite the agony his family was going through.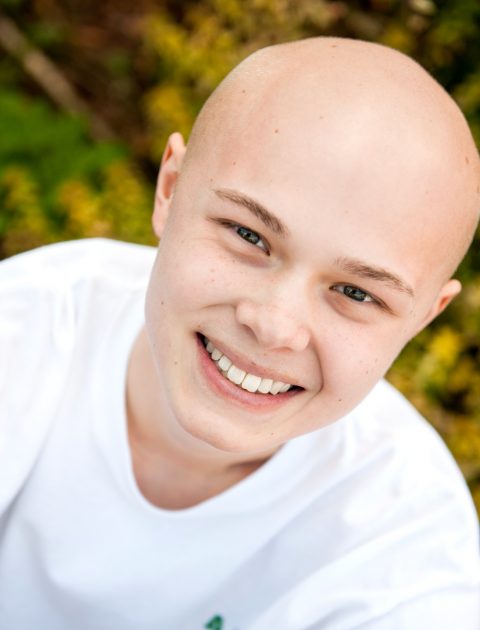 Tristin was diagnosed with neuroblastoma, a childhood cancer at the age of only 13. He was granted his wish of a dream family vacation to Bora Bora. Jason told me it was the first time in a long while that his son was able to relax and be happy. He was smiling, joking, laughing with his brothers, swimming and playing. Tristin was intelligent, kind, funny and an excellent swimmer. Sadly, he tragically lost his battle with cancer at the age of 18. But, he lived his life to the fullest every single day. He had a strong will and he fought hard. He will live on in the hearts of those whose lives he touched.  After meeting this incredible family, I decided that if I ever had the chance, I would do a fundraising swim in Tristin's honor. I know that when I am 5 hours into my epic swims, when the pain becomes too much and exhaustion sets in, I will remember Tristin and his loving family that has touched my soul. And I will swim on.
I can no longer race due to injury. I have arthritis, tendonitis, and bone spurs in both shoulders.  My body is broken from years and years of intense training and ultra distance competitions. Have you ever dropped a potato chip on the floor and then accidentally stepped on it? That's the noise my shoulders make every time I rotate them. The bone spurs grind with every rotation. So, I am training carefully! I am being overseen by the awesome docs at I&O Medical making sure my shoulders stay healthy for my swim! I would not be able to complete this swim without medical supervision as I&O specializes in occupational medicine & nonsurgical orthopedics.
At my peak week I will swim 7-8 times, adding up to 60,000 yards (about 34 miles) in 30 hours of training. I will do doubles twice a week & a very long swim bi-weekly building from 6 up to 12 miles.
However, the training I will do is minuscule compared to the battle these children fight every single day. They are brave and strong. They soldier on through endless medical tests, surgeries, doctor appointments, needle pricks, hospitals, losing their hair, and not being able to do things most people take for granted. To me, these children are warriors; they are fighters. Having a wish granted gives them the will to fight on. Let's give them the greatest gift you can give another person. Hope.
A donation in any amount is greatly appreciated! Please look into your hearts and be thankful for the healthy kids in your life. Let's rally for the children waiting for wishes and show them that we are here for them, that we care about them and that we will do anything we can to help their wishes come true! Thank you in advance for your generosity!
"Tristin was diagnosed at 13 with stage 4 neuroblastoma. Its a cancer of the sympathetic nervous system that cause tumors throughout the body. He fought bravely for 5 1/2 years. We traveled all over the US for treatments since his disease was so rare.  He loved to swim! He was on his high school team, CSAS, and one of our local pool teams, Stuart Heights Swim Team. Heartbreakingly, Tristin passed away May 29, 2015 at the young age of 18. He was my whole life…" Jason Greer
—–
​Dana MacCorquodale is the Head Masters & Open Water Swim Coach at TIDE Swimming in Virginia Beach. She is also a top 10% Ironman Finisher, marathon open water swimmer & ultra runner.