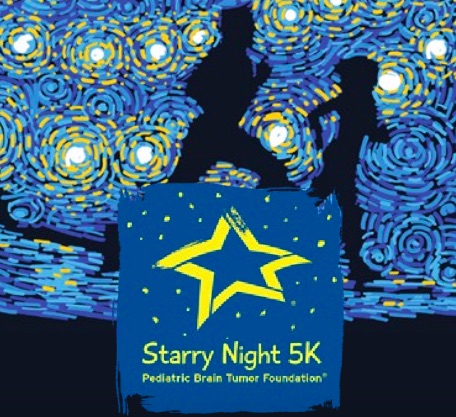 The human brain is amazing. It powers our movements and thoughts. It motivates us to run longer. It gives us the potential to create and achieve nearly anything. Unfortunately, though, pediatric brain tumors rob many children of these opportunities.
Each day, there are approximately 13 new cases in children and teenagers of a primary brain or central nervous system tumor, the deadliest form of childhood cancer.
"We had a completely healthy child one day and the next he was ill. We were taken by surprise," says Corrine Wise. Her son Hunter was diagnosed with a rare case of choriocarcinoma in his spinal fluid and germinoma on his optic chiasma.
"Hunter has had quite the battle since the age of nine. He has had a total of four brain surgeries in the last two years. In the last year, he has had 18 weeks of chemo, then six weeks of radiation. At this time we have finished both and have our three-month checkup in July."
Like many children and teens who have been diagnosed with a brain tumor, Hunter has had to sacrifice a lot. He's spent much of his childhood in the hospital, including his 10th and 11th birthdays. 
On Saturday, September 30, the Pediatric Brain Tumor Foundation will celebrate local kids with brain tumors at the inaugural Starry Night Triangle 5K (mystarrynight.org/nctriangle).
These children and teens are the PBTF's Stars, and the organization's Starry Night walk/runs help fund lifesaving research and support programs for them and their families.

The Starry Night Triangle 5K takes place at Dorothea Dix Park – Harvey Hill on September 30. Registration is 4-5 p.m. with the 5K starting at 5:30 p.m. Following the walk/run, attendees can enjoy food, entertainment and fun for the whole family.
As the sun sets, lanterns are lit in a beautiful ceremony honoring pediatric brain tumor survivors, remembering the children no longer with us and celebrating hope for a world without childhood brain tumors. 
Although there is no registration fee for the 5K, participants who raise at least $100 receive an event T-shirt, free food and lantern to light with Stars and Star families.
All proceeds go to the PBTF, the world's leading nonprofit solely dedicated to fighting childhood brain tumors. The PBTF's mission is to care for families, find a cure and help survivors thrive.
Greg Hansbrough, a member of Starry Night Triangle's planning committee, is one of these survivors.
"I was diagnosed with a juvenile astrocytoma at age 7.  After it was removed with an experimental procedure, I underwent physical and vocational therapy. I was no longer the most athletic kid in my class; everything was more difficult after my surgery."
The side effects of pediatric brain tumor treatments often last a lifetime. With the support of family and friends, Hansbrough has overcome many challenges. He is now an ultra-marathon runner.
"Having a brain tumor allowed me to discover the joys of being a distance runner," he says. "Funding research is important because it will ensure there are improved procedures and advance the care of patients with brain tumors."
In addition to funding research that will pave the way for better treatments, increased survivorship and a higher quality of life, the Starry Night Triangle 5K provides critical support to families facing this devastating disease.
Through its support programs, the PBTF equips, educates and empowers. All services are free for pediatric brain tumor families, including emergency financial assistance, a practical toolkit for the newly diagnosed, family camps and bereavement support.
Help the PBTF achieve its vision of a world without childhood brain tumors. Sign up at mystarrynight.org/nctriangle for the Starry Night Triangle 5K.
In addition to the 5K route, Starry Night Triangle offers a shorter route to enjoy at a relaxed pace and a children's 50-yard dash. Corporate teams, friends and families are encouraged to participate together.
"We have heard the word 'rare' often, and then we talk to other parents whose child's brain tumor diagnosis is considered rare. After a while, rare doesn't seem so rare," Wise says. "Using advancements in medicine and treatment, we have an opportunity to be ahead of the game. Finding medicine that not only prolongs life, but also helps with lifelong effects is overdue."
For more information and to register: mystarrynight.org/nctriangle