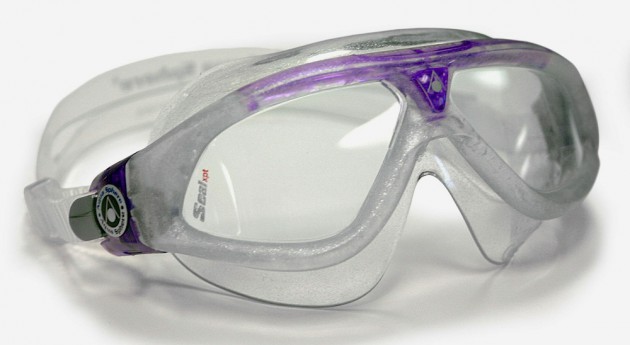 By David Cross
If you are a seasoned swimmer, then this article is probably not for you. But if you decided that this year you want to start swimming or do a triathlon, this will provide insight on how to make your swims easier and more comfortable. I am talking about finding the perfect pair of goggles!
Over the last few years of giving swim lessons and helping beginner triathletes get used to being in the pool I have found for some people finding a pair of goggles often is a long, drawn out, trial and error experience.  Eventually some give up on the idea of swimming with goggles. But there is definitely a perfect pair for everyone. While picking the proper goggle is not an exact science, there are some tips that can help make the process a lot easier.
Where Do You Swim?
First ask your self where will you mostly be swimming? Pool, ocean, or lake? If pool, indoors or outdoors? If you plan on doing most of your swims in the ocean or open water in general, I would recommend finding goggles with polarized polycarbonate lenses.  There are several companies that will make certain models that come in more of a "wrap around" model, allowing optimal peripheral vision and catering strictly to the open water community. If you decided that most of your swimming is going to be in the pool there are many styles available. One of the most popular models swimmers choose are metalized goggles which are pretty much the hybrid goggle that can be useful and efficient in indoor or outdoor training. These are commonly referred to as mirrored goggles and can come in varieties, both in fit and color of the tint.
How to Get a Good Fit 
Once you decide where you are swimming and what type of model will be best for you the next piece of the puzzle is making sure they fit perfect. You always want your goggles to be comfortable but more on the snug side, especially how the ocular part fits on your eye socket (this will give you the proper seal). Goggles these days come with a double strap, and I find placing one strap slightly higher than the other helps keep the goggles in place. During this fun process you will probably go through two or three pairs of goggles until you find the perfect pair. Hopefully my tips and recommendations will help you narrow down some options and you will find the model that will best suit you.
My all time favorite training goggles are the Aqua Sphere Seal XP. These are hybrid goggles that combines the superior visibility and exceptional comfort of the Seal Mask. It has a flexible, one piece frame and comfortable, watertight skirt that provides me with hours of swimming and water sports enjoyment.
# # #
David Cross is an running industry professional with 10 years of experience, as well as a former member of the USA Auqathlon Team. David loves coaching athletes from beginner to professional. You can follow him on twitter @beardedwonder3 or go to his website www.beardedwonder.net for more info.