By Casey Clark Kelley
Trying athletic tights is something I have plenty of experience with, so I was thrilled to being testing the new SportPort Polartec® Power Stretch Pant. As an avid endurance athlete participating in events for running, cycling, and cross-country skiing, it seems like tights that works for one sport won't work for another. Adding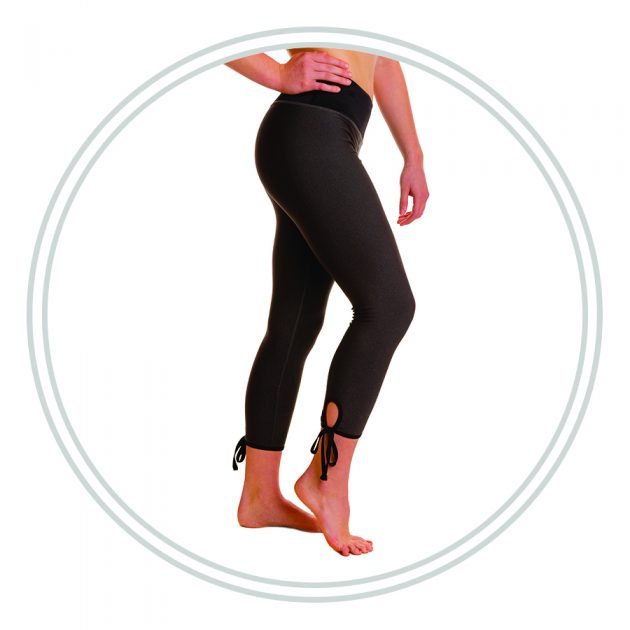 to the problem, pants that fit right often don't last more than a few uses or begin chafing after a few miles. In this frustrating process of elimination, I've researched brands and products to find pants that aren't distracting from my training and won't fall apart. The answer, I've found, is in the fabric and construction.
I fell in love with the SportPort Polartec® Power Stretch Pants the second I slid them on. First I noticed the feel. The interior is incredibly soft micro-fleece and instantly felt a luxurious comfort fit. The waistband is constructed of ultra-lightweight black mesh compression fabric, creating a smooth and streamlined fit around the waistline that stays in place during movement. The look itself is very flattering and the gray Polartec® fabric has a beautiful sheen to it. Black mesh ties at the bottom also transform them from your typical tight into a fashionable option. Personally, I love finding performance clothing that also looks good. I have countless pairs of black tights, so seeing something with a little extra style is always appealing.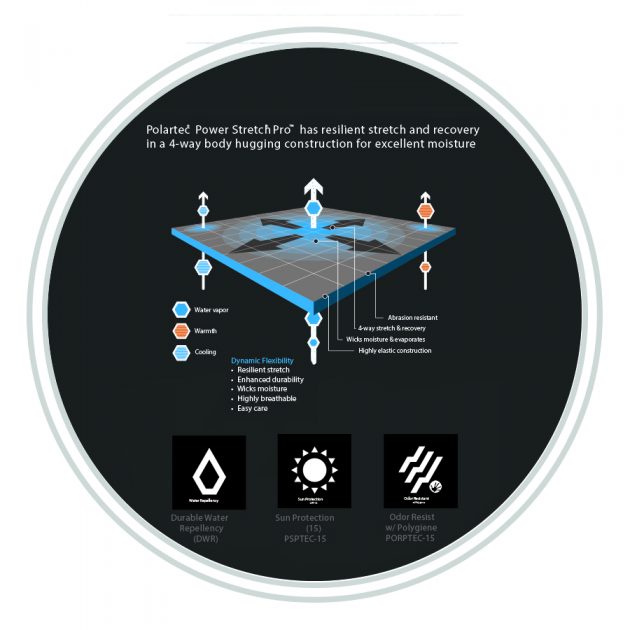 Polartec® Power Stretch Pro fabric is used for the tight itself so the fabric technology works for you during activity. The elastic fibers in this material are reinforced on the exterior surface to ensure 4-way natural stretch and additional stability during movement. Against the elements, this also adds more protection and durability. The interior stayed dry during an easy afternoon jog in the rain even when the outer surface was dampened.
While the next-to-skin feel is exceptionally comfortable, the interior fabric keeps you dry and warm through touch points that diffuse and evaporate moisture in the outer layer. If you've ever worked out in clothes without engineered ventilation, you will appreciate the distinction. It can mean the difference between a good workout and a miserable one.
Trying these out for the various sports I participate in, I loved them for everything, which I can't say about any of my other tights. They were ideal as a base layer under ski pants on a sub-zero day in Maine as I cut through the fresh snow of some cross-country trails. It makes a huge difference when the moisture isn't trapped inside the layers. On a recovery day, I tried them for Bikram yoga. Even with the elevated temperature, I stayed comfortable and loved the lightweight support of the pant construction.
In all, I would absolutely recommend the SportPort Polartec® Power Stretch Pants (www.SportPortActive.com) to female athletes looking for a diverse and reliable tight to use for various activities.
# # #
Casey Clark Kelley is a writer, certified lifestyle coach, and fitness instructor. She enjoys staying active with long distance running, cycling and cross-country skiing as New England weather allows. Info@caseyclarkkelley.com