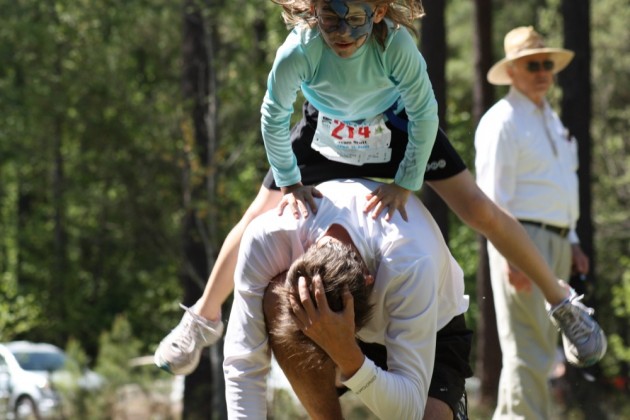 By Maylene Jackson
My daughter and I visited Italy this past spring. Our only agenda was pleasure. Burning calories, despite the wonderful pasta, was a distant concept. Yet, out of everything – the art, architecture, food and wine – our hikes together were most enjoyable. Not only did we see the most beautiful sites, but there's just something about being outdoors, chit-chatting and exploring with no particular itinerary. This further validates something I have learned working with families through KIT: Fun things are the ones we are most likely to do.
Here in North Carolina we can hike, bike, run, paddle and climb. Regardless of age or status, there is plenty to do and beautiful places to do it. Regular activity with your kids outdoors is not just a great way to prevent health issues, it can make your relationship stronger and establish an appreciation for nature or outdoor cultural spots. Don't be surprised if you learn something new about your child or end up discussing things never brought up over dinner.
Through ClubKIT, races and their training sessions, we get families together for year-round activities at local parks and play areas. Families meet like-minded others and forge relationships that help support one another in this healthy lifestyle. We are building a list of these areas and activities; some of our favorites include Lake Crabtree, Harris Lake and the American Tobacco Trail, where our KIT Family Adventure Race & Duathlon are held. Visit our website at kidsintraining.org to see the activity list. Feel free to let us know of your favorites and why.
Kids in Training is a 501(c)(3) nonprofit organization. Its mission: working with kids and their families in creating an active and nutritious lifestyle. We utilize our natural surroundings to create a healthier community, playing in, and sustaining, a stronger environment for all. KIT began in 2003 with its first youth triathlon in Morrisville and has produced more than 70 youth and family multisport events since.