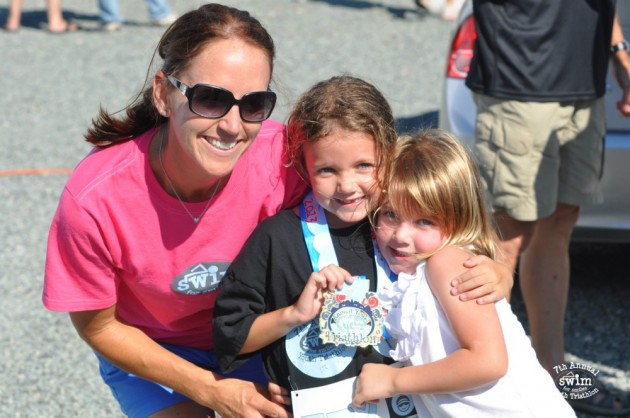 By Beverly Day
The Swim for Smiles Youth Triathlon promotes health, wellness, fitness and team fellowship in the community of Chapel Hill, N.C. The organization is committed to helping youth ages 6-12 enter the sport of triathlons to not only improve their fitness level and endurance but to also help the North Carolina Children's Hospital by raising funds.
Camaraderie is one of the key benefits of participation.
From finding training partners to making new friends to cheering on a teammate at that big race, participants find the Swim for Smiles youth triathlon to be a team that can foster a truly supportive atmosphere in which kids can achieve their fitness goals while also doing something great for the N.C. Children's Hospital. Supporting fellow participants and wearing team gear in the community is a great a source of pride for triathlon participants.
Gary Kayye, founder of the Swim for Smiles Triathlon, says, "I look at it completely backwards, probably. We are creating and running events that are fun for kids, challenging, yes, but events where they are performing and achieving individual triumphs by finishing a race like a triathlon. And the byproduct of that is the money that goes to the N.C. Children's Hospital. It really is 'Kids Helping Kids,' as the kids are doing all the work by participating in our events – and having a ton of fun doing so. Can you imagine the feeling of a 7-year-old running through the finish line with their parents yelling for them and cheering them on as they pass through – knowing they just swam, biked and then ran to finish? And, to top it all off, a volunteer is draping a medal over the head as soon as they cross that line.
"It's awesome!"