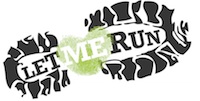 By Lori Klingman
Founded in 2009 by Ashley Armistead, Let Me Run is a nonprofit running program for boys in fourth through eighth grades. Let Me Run uses the power of running to inspire boys to be courageous enough to be themselves, to build healthy relationships, and to live an active lifestyle. Armistead has created a program that gives boys a safe place to express their dreams and to feel connected through positive, healthy communication.
As boys in our society are being told that the only acceptable emotions are anger and aggression, Let Me Run proves otherwise by teaching boys about empathy and the power of encouragement. Let Me Run also addresses proper nutrition for boys by teaching them about the pitfalls of sugary drinks and the need to eat foods that are not processed. Boys are taught that sports drinks are not needed unless exercising vigorously for an hour or more or in cases of extreme heat.
The Let Me Run season is seven weeks long, and the boys meet two days a week. Trained coaches lead them through dynamic and static stretches, teach them proper form for push-ups, and then complete the run distance for that practice. The practice ends with a lesson on a variety of subjects, including anger management, bullying, breaking the boy code, and nutrition.  Let Me Run boys will end their season with a 5k on Dec. 7. To start a team in the Charlotte region or to learn the location of teams in that region, email lori@letmerun.org. For information regarding teams outside of the Charlotte area, email Janie@letmerun.org. Please join us in making a difference in the lives of boys.