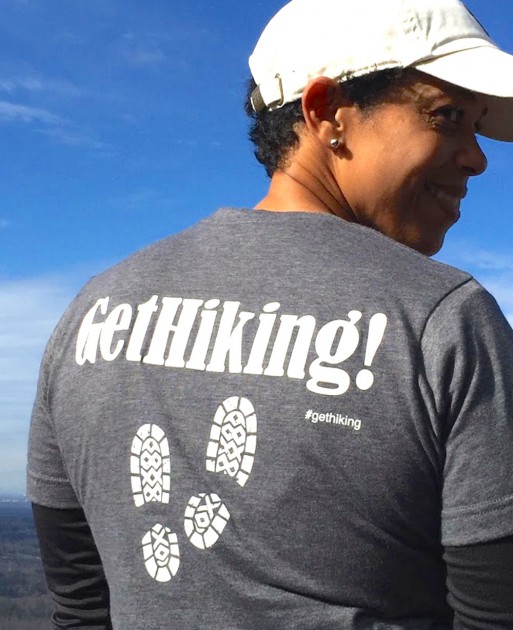 By Gina Williams
Research shows that hiking has a positive impact on combating the symptoms of stress and anxiety," says Gregory A. Miller, PhD, president of the American Hiking Society. "Being in nature is ingrained in our DNA, and we sometimes forget that."
The life-changing period of ending a marriage or losing a loved one, though often difficult and unwelcome, holds a silver lining and sometimes a chance to try a new lifestyle. Maybe it's trying a new sport or activity. As long as the changes you make are healthy and constructive, then it's beneficial to try. During a session with my therapist, it was suggested that I try something new that I would enjoy. Using hiking as an additional therapy can help people with severe depression and may even inspire those suffering from it to lead a more active lifestyle.
In August 2015, "Healthy U Healthy Q" provided information for a corporate hiking group. I immediately signed up and fell in sync with an awesome group of employees I had never met, and the hike leader Joe. We ventured out at least twice a week to places I didn't know existed. Once the session ended, I was hooked and couldn't wait to discover more trails and challenge myself to reach greater heights.  Initially, I thought I wouldn't be able to handle it post arthroscopic hip surgery in December 2014, but I was wrong; I learned that trails are often softer on joints than asphalt or concrete.
Hiking has so much to offer. Fresh air, friendly people, and spectacular beauty you just can't find any other way.  Some of my favorite places visited are Raven Rock, Hanging Rock, Crowder's Mountain, Umstead Park and The Peaks of Otter, my highest climb at an elevation of 3,875 feet. I am now a member of the Get Hiking Triangle, Lady Trailblazers and Triangle Hiking and Outdoors groups.  I like the sense of accomplishment, when, after a long hike, or a difficult climb, I can look back and say "I did that.  And I did it well."
# # #
Gina Williams is Executive Meeting Coordinator in Quintiles Corporate Development/Mergers and Acquisitions Department and can be contacted at Gina.Williams@quintiles.com. She enjoys hiking, biking and trips to the beach. She also enjoys spending time with her children and friends.