The 25th Anniversary Tour de Cure was held on a blue sky, warm Carolina day! The event was fortunate to have the ideal day for our riders to cruise along Old US 1.
Before every Tour departure, organizers take time to recognize a few groups that are the cell of  "Why we Ride"; their Red Riders, children, teenagers, and adults living with Type 1 or Type 2 Diabetes.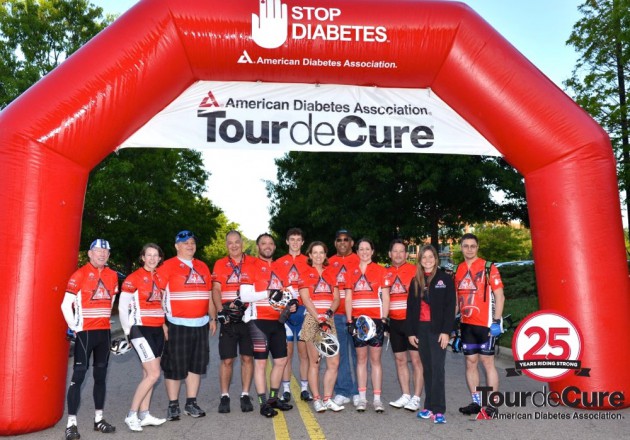 Every participant is given a Red Rider cycling jersey and they are placed at the beginning of the Start Line; reminding us that Diabetes is still a prominent health problem here in NC and draws an emotion for a call to action. Event Champions are those individuals who raised $1,000+ prior to the event.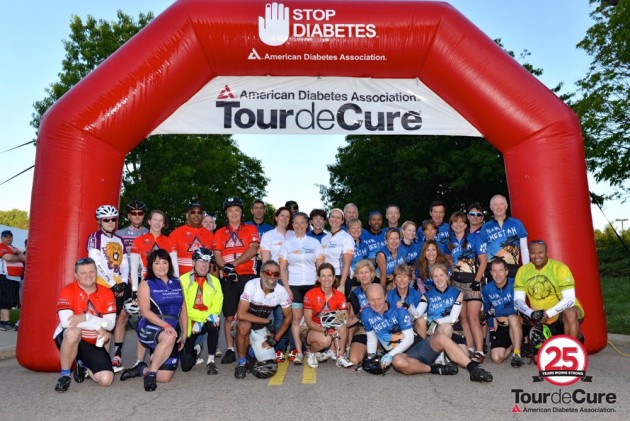 Many of the Red Riders are also Champions! They are the reason the Tour de Cure can spend dollars raised to fund cutting edge research in the Triangle area working directly with UNC, Duke, and NC State. The Tour de Cure family and staff are devoted to their cause and believe they will #StopDiabetes!