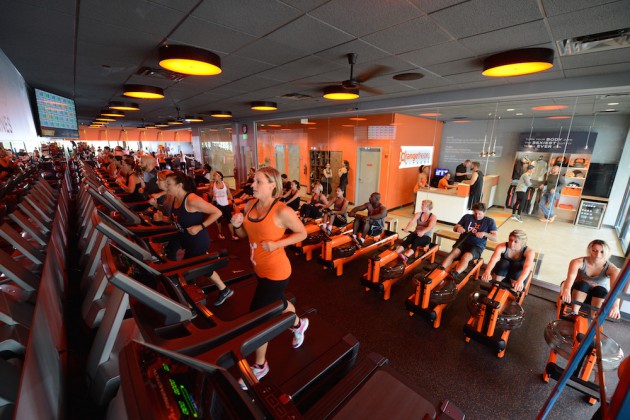 The American College of Sports Medicine predicted 2016 fitness trends with a focus on wearable technology and high-intensity interval training. That's part of the success behind Orangetheory Fitness's exponential growth across the United States.
Currently, there are about 420 studios. CEO David Long forecasts 500 to 550 studios by year end. In the Triangle alone there are five open with another coming soon in Cary. The Triad, Wilmington, Asheville and Charlotte also have studios.
The real beauty of Orangetheory Fitness is that anyone, regardless of age or size, can get an amazing workout with intensity tailored to their personal fitness level based on their own heart rate. From walkers to runners, couch potatoes to Olympic athletes and NFL stars, Orangetheory burns up to 1,000 calories per class with the top-notch fitness equipment and fun trainers.
Your first class is free! Visit www.orangetheoryfitness.com/locations to find a studio near you!