By Brian Diaz
This is a variation of the push-up that really challenges the shoulders and triceps. It is an excellent exercise for those looking to get some functional upper-body strengthening for obstacle-course events. Make sure you screen your shoulders with a physical therapist or physician before completing it if you are experiencing pain in the shoulder currently or have a history of rotator cuff or labrum issues.
Start with one foot in both straps, which are elongated to mid-calf height off the ground. Those of you who have followed this column can also use the single-strap locked-in position if you choose. Once the foot is in position, place your hands on the ground right in front of your shoulders. Elevate the body off the ground into a push-up position with the trailing leg straight and hovering off to the side. This is the starting position.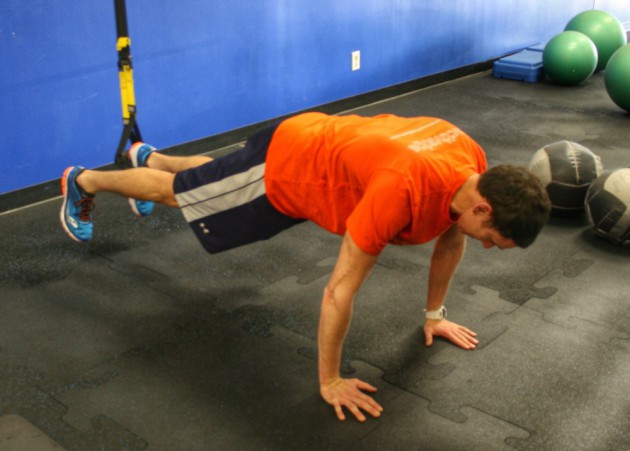 Initiate the movement downward into the push-up, controlling your body eccentrically and bringing your knee in front of your free leg as you go down. At the lowest part of the push-up, your body should be hovering off the ground and the knee should be close to the elbow on the outside. This is the finishing position.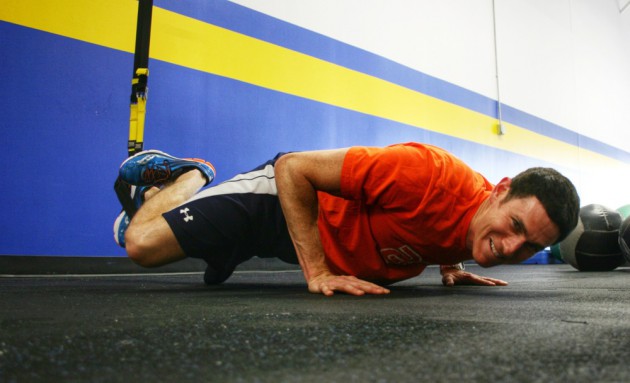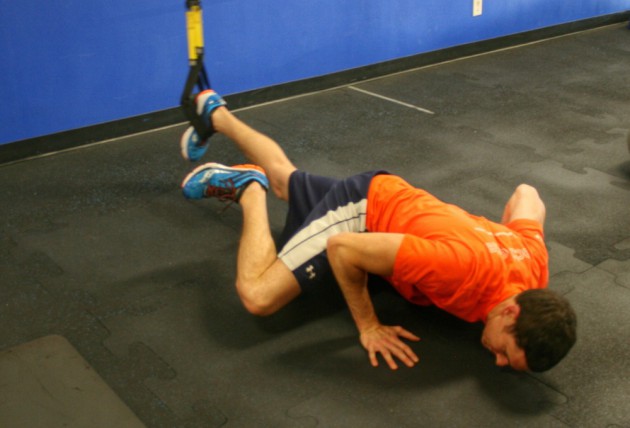 Hold briefly for 2-3 seconds to engage the core and stabilizing shoulder muscles before returning to the starting position.
# # #
Brian Diaz is the head physical therapist and sports specialist at ActivEdge Fitness & Sports Performance. He is a Level II Certified TRX Suspension Trainer and a USA Triathlon Certified Coach. Follow him on Twitter (@JediTriathlete) or go to his website at ExperienceTheEdge.com for more exercise ideas.