Janna Levin of Winston-Salem, North Carolina is a proud mom of two children, and she is also a college professor who teaches physics and a multitude of chemistry-based science courses. In her spare time, the 41-year-old practices the martial art of judo.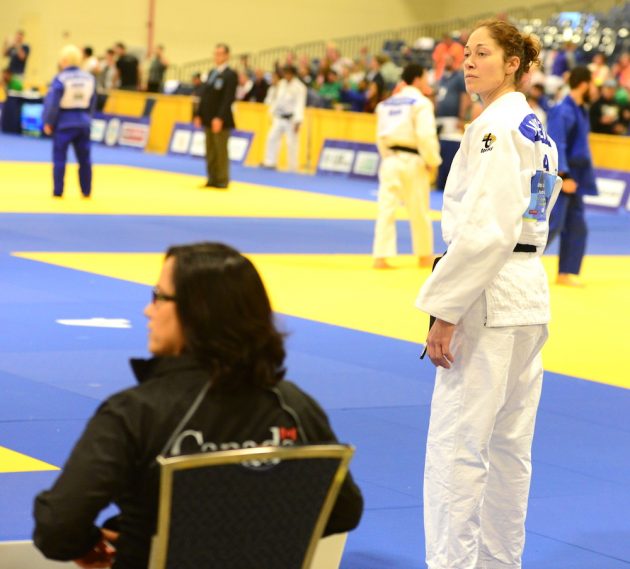 A first-degree black belt, Levin has been "playing," as she calls it, since 2005. But in the spring of 2015, things took an unexpected turn.
"I was practicing and my leg just got twisted the wrong way," she recalled. "I didn't think I was badly injured. So, I went through the weekend. I was actually supposed to go to a national championship in the next several weeks. My coach encouraged me to have my leg checked out. I still had good flexibility, but I knew I shouldn't compete if there was a serious problem. My regular doctor said to give it six weeks to heal. I asked for an MRI, and that's when I found out that my ACL had been completely severed."
Not long after hearing that news, she met with Novant Health orthopedist Dr. Mark Schweppe of
Novant Health Orthopedics & Sports Medicine – Clemmons.
"During the initial exam, I noticed swelling, which is common with ligament injuries," Schweppe said. "Given her desire to continue competing, I recommended ligament reconstruction. The first step was to send her to physical therapy. It's important to get the swelling under control and regain full range of motion. This normally takes about four to six weeks. If a patient doesn't have full range before surgery, getting full range after surgery is less likely."
Following successful pre-surgery physical therapy, Levin underwent anterior cruciate ligament (ACL) reconstruction orthoscopy, which is minimally invasive surgery. She began additional physical therapy just one day after surgery. Schweppe said a patient's recovery time depends largely on his or her personal commitment to complete therapy post-surgery.
Levin heeded his advice. "I worked with Novant Health physical therapist Doug Lopeman," she said. "He was invested in my personal recovery, and I felt he was interested in helping me get back what I needed in my sport. Part of the recovery is emotional and part of it is physical. You have to trust your knee again."
Levin partnered with Lopeman to develop a fitting plan of action for her to return to practicing judo again. "Doug assured me that I would be able to do all the things that I wanted to do," Levin said. "So, we set goals together and focused on hitting key milestones. Dr. Schweppe was also very attentive and wanted to make sure the entire experience would allow me to fully recover."
In addition to physical therapy, Levin continued to work on her own to strengthen and gain a full range of motion of her knee. Over the course of nine months post-surgery, Schweppe and Lopeman sought to make sure that Levin regained strength, range of motion and agility using her knee.
"I'm very happy with the surgery," she said. "I worked really hard to gain back the muscle mass that I lost. I think it will always feel different. But it's very functional and still really, really good."
Last fall, Levin returned to competitive judo, climbing up the ranks from local tournaments in North Carolina and Tennessee to the International Judo Federation Veterans World Judo Championships in Florida in November.
"I had four women in my division," she said. "I threw a woman from Mongolia. After that, the Canadian delegation asked if I wanted a coach. I said, 'Yeah, I want a coach.' It was really cool. The Canadian coach gave me advice, and my own coach also called to give me advice. My knee wasn't a problem at all. That was the least of my concerns."
In the end, Levin lost to both France and Hungary but she did take home a bronze medal at the international competition. She said she gave it her all and looks forward to continuing to add to her medal collection in the future.
# # #
To learn about comprehensive orthopedic treatments and sports medicine services offered by Novant Health, visit NovantHealth.org/orthopedics.