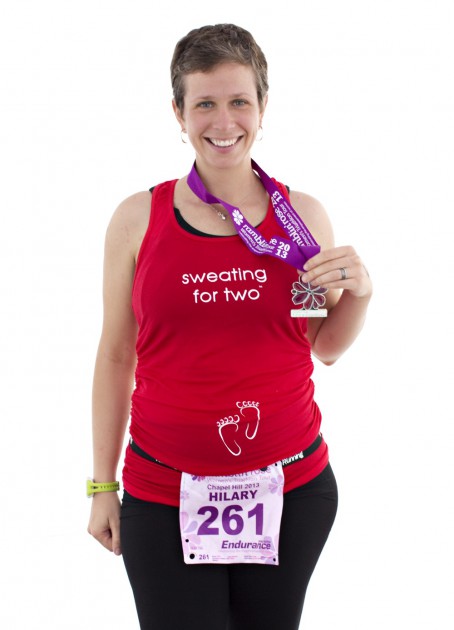 "Prior to the race, I only saw my limitations, but now, having set a goal and finished the race, I only see my potential."
The women who enter this race are regular women doing great things. Not only are they competing, they are also supporting each other. Because of that supportive environment, what you worry will be a grueling race actually becomes a festive event. It is so much fun. Besides, nothing feels better than crossing the finish line.
I was my greatest obstacle to completing this race. I had more questions than answers since I was moving into uncharted territory. How do I transition? What does a pregnant woman wear for a triathlon? How hard can I push myself without harming the baby? Instead of letting that uncertainty paralyze me, I developed a plan. I set out to learn as much as I could about completing a triathlon, established a training plan that I posted on my fridge to hold myself accountable, and I developed a mantra to help me mentally prepare for the race before me.
"When I heard fellow competitors and spectators tell me how impressed they were and how what I was doing was inspiring, I couldn't help but know that I was well on my way to being a positive role model for our child."