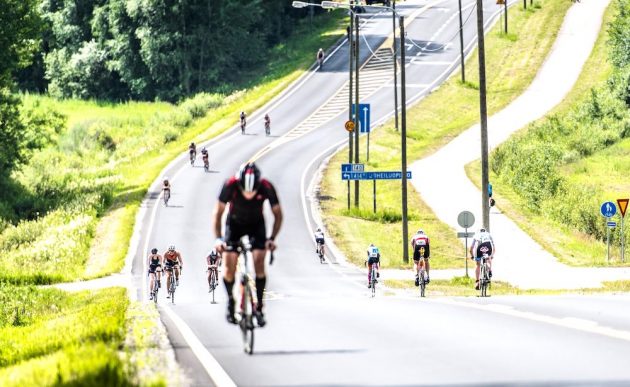 Athletes can expect to race through almost untouched nature. Photo Credit – Visit Finland
IRONMAN Announces First Event In Finland Along With New IRONMAN 70.3 Midnight Finish
IRONMAN, a Wanda Sports Holdings company, recently announced  the addition its first event in Finland, the IRONMAN® 70.3® Lahti Finland triathlon. The inaugural race will take place on June 30, 2018, and will will introduce a brand new athlete experience with a later start time. Athletes  beging their race in the late afternoon and finish under the light of the late setting sun at midnight.
The new race will be held in Lahti, located approximately 100 kilometers northeast of Finland's capital Helsinki. With a population of 120,000, Lahti is Finland's eighth-largest city, and one of the Nordic country's fastest growing economic hubs.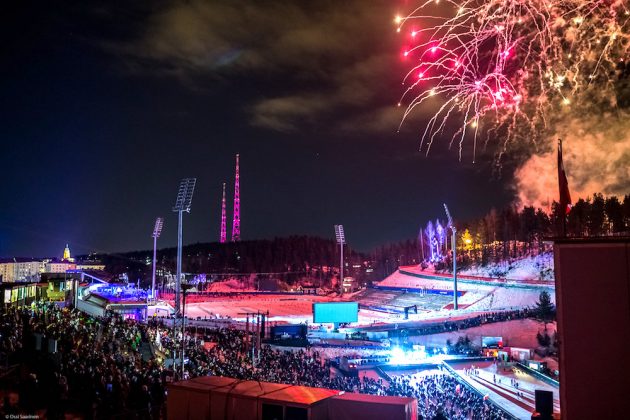 Photo Credit – Visit Finland
"Lahti is known internationally as a winter sports city," said Jyrki Myllyvirta, Mayor of the City of Lahti. "We are happy to welcome the IRONMAN 70.3 Lahti Finland triathlon as it will give us a chance to showcase sports and exercise opportunities available throughout the year. Lahti offers an excellent arena for international competition, and we have extensive experience in organizing spectator events that are in-demand. Considered an environmentally conscious city, Lahti will make it possible to organize IRONMAN 70.3 Lahti Finland in an attractive natural environment in the city center while adhering to the principles of sustainable development."
Among others, former world-class soccer player Jari Litmanen, ski jumping Olympic Champion Toni Nieminen as well as ski jumping World Champion Janne Ahonen call Lahti their home fostering the city's reputation as a true sports town.
"Lahti has a long and proud history in sports and is a city that has produced countless world-class athletes," said Hans-Peter Zurbruegg, Managing Director of IRONMAN Europe, Middle East and Africa. "It is in this spirit that we created this race with the support of the city and the city council, which have been nothing short of amazing so far. We are very much looking forward to a great partnership. All of us at IRONMAN are excited to bring this race to Lahti and Finland."
Athletes will begin their race with a single-loop 1.9 km swim in Lake Vesijärvi close to the city center. The 90 km (56 mile) bike course leads athletes through a beautiful Nordic landscape with rolling hills, forests, villages and along some of lakes that have lent Finland to the nickname of "Land of Thousand Lakes." On their way athletes will pass regional landmarks such as the Hollola Medieval Church and bike through charming Finnish villages such as Sairakkala. Athletes then transition onto the flat, two-loop run course. At approximately the half way mark of the run, athletes pass the ski jumping center and head along the lake towards Jalkaranta before they cross the finish line at Vesijärvi.
"On behalf of Finntriathlon, we are excited to welcome athletes from all over the world to our hometown," added Tiina Boman of Finntriathlon. "Triathlon has seen tremendous growth in Finland and by racing into the midnight sun we are looking forward to creating a once-in-a-lifetime experience for all of our participants."
IRONMAN 70.3 Lahti Finland will offer 50 age-group qualifying slots for the 2018 IRONMAN 70.3 World Championship being held in Port Elizabeth, Nelson Mandela Bay, South Africa.
General registration for IRONMAN 70.3 Lahti Finland will open at 2 p.m. local time on Monday, June 19,
2017 at www.ironman.com/finland70.3. Athlete inquiries may be directed to finland70.3@ironman.com
For more information on the IRONMAN brand and global event series, visit www.ironman.com. For media related inquiries, please email stefan.jaeger@ironman.com.