"Imagine yourself crossing the finish line. Imagine the feeling of accomplishment you will have. If you can imagine it, there's no reason why you can't achieve it."
---
<Photo Credit: Tamara Lackey Photography>
Alexis John, 26 | Raleigh, NC | Firefighter
I previously worked at the Downtown Durham YMCA as a swim instructor. I had the opportunity to teach a few classes for the ladies preparing for the 2014 Ramblin' Rose. I was inspired by them to sign up for the race. They were there at least two times a week for 6am practices. They were always so excitement and motivated to learn and to better themselves at such an early time of the morning. How could I not be inspired by them?
My most memorable moment of the race is always the running portion. Running isn't, at all, my favorite but, it's the portion of the race where you get to actually see all of the athletes. You get to see everyone's hard work pay off. You get to motivate others, and have others motivate you. It's amazing!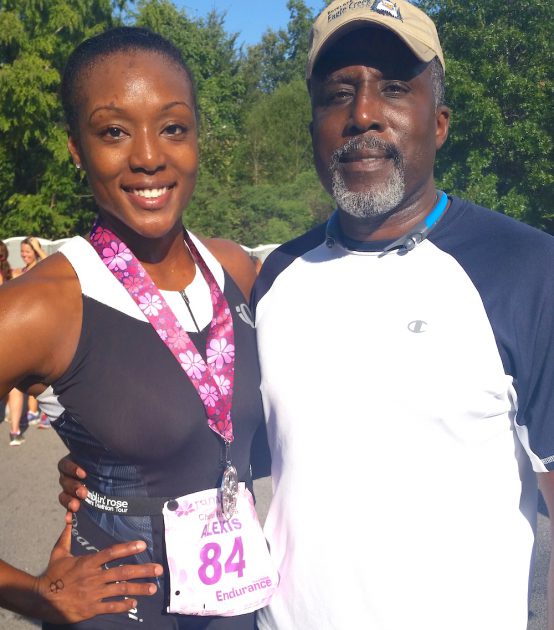 Now, I feel unstoppable. I feel like I can accomplish anything I put my mind to. I've done two Ramblin' Rose triathlons and I plan to continue to participate in them. It's a part of the year that I've look forward to. Seeing woman of different shapes, colors and athletic abilities, working towards a common goal, is something you can't miss.
My goals for 2017 is to have another friend complete a Ramblin' Rose triathlon. I had a friend complete the race with me this year and we both said we would invite someone for next year. I also might want to train for and complete a sprint triathlon.