By Chris West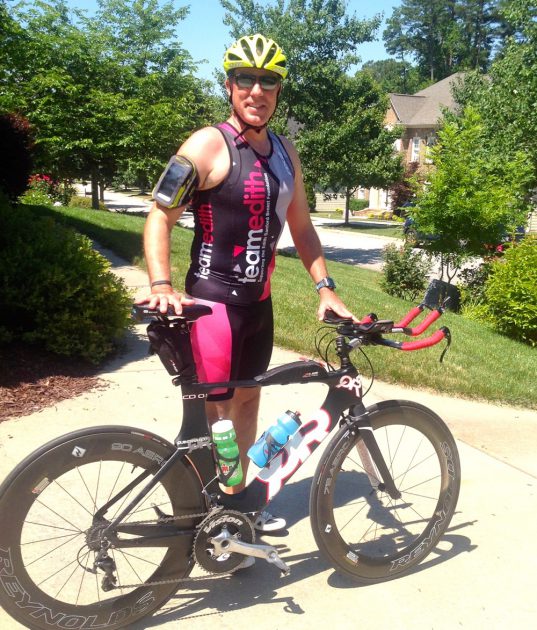 In 2012, I joined the QuintilesIMS-sponsored "Team in Training" with the Leukemia and Lymphoma Society to raise funds for blood cancer research while training for the San Francisco Marathon. Having never run more than 1 or 2 miles or fundraised previously, I knew it would be a challenge. Both the fundraising and the marathon were completed successfully. Ever since, I've been addicted to both endurance events and fundraising for cancer research. I've teamed with TNT two more times, including fundraising while completing the Dopey Challenge in Orlando, which consisted of a 5K, 10K, half-marathon, and full marathon on four consecutive days. 
With the support of co-workers, friends, family, and even strangers, I've been able to raise more than $20,000 for the LLS. Working in pharmaceutical research is very rewarding; fundraising to support the research is equally as rewarding. Combining this with endurance events is a perfect fit for me. I dedicate each fundraising opportunity/event to my mom, Cindy West, who passed away in 2002 after a long fight with cancer.
Last year, I joined "Team Edith" to raise money for the Edith Sanford Breast Cancer Foundation while training for Ironman Chattanooga in September 2016.  My personal goal is to raise $5,000. 
I owe a lot of what I've been able to accomplish in my fitness goals to QuintilesIMS' employee wellness program, Healthy U Healthy Q, as it was the opening of the onsite fitness facility (QFIT) in the Morrisville, NC office that motivated me to get in shape.  Within the first year of QFIT opening—and  spending several lunch breaks/early mornings on the elliptical machine—I lost 45 pounds (starting weight of 232 lbs down to 187 lbs) and felt much more energetic.  Since then, I've completed two 140.6 Ironman events (2014 Maryland, 2015 Chattanooga), three Ironman 70.3 events (Raleigh 2013, 2014, 2015), and several half/full marathons. 
# # #
After graduating from the University of Tennessee with BS degrees in Cell Biology and Zoology, Chris has worked in pharmaceutical research industry for the past 19 years.  He feels blessed to be going through life with his wife, Heather, and their four kids (Caitlin- 23, Zachary-20, Brady-15, Trevor- 9). Chris can be contacted at Christopher.West@quintilesIMS.com.