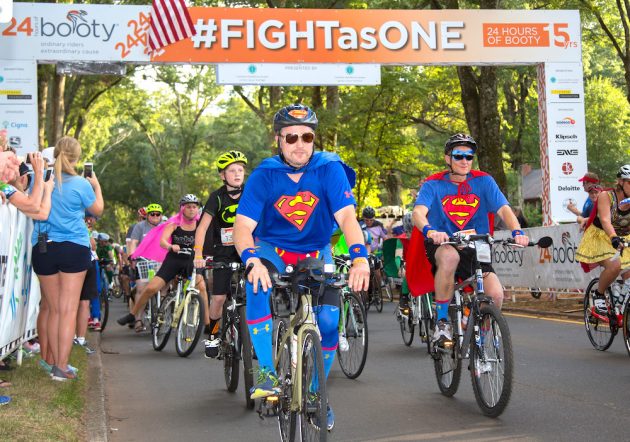 24 Foundation Fights Cancer with 24-hour Charity Events, Year-round Mission
With a refreshed look and name, 24 Foundation is thrilled to take to the streets of Charlotte at this year's 24 Hours of Booty event with a continued focus on inspiring and engaging communities to make an immediate impact on the lives of people affected by cancer.
Charlotteans are undoubtedly familiar with 24 Foundation's 24-hour ride around the Booty Loop in Myers Park. And new for this year, walkers will take to the Loop to stride alongside cyclists while raising money to fund cancer navigation and survivorship for all.
"This is the same great organization and event, but with an exciting new vision," said Spencer Lueders, organization founder. "It's an incredible time for the organization as we head into our 16th year of making a difference in the lives of those affected by cancer. I'm thrilled to be along for the ride and part of this important cause that will always be near and dear to me."
"We are very excited about our rebrand as 24 Foundation, which enables us to expand our partnership opportunities to further impact the local and national cancer community," said 24 Foundation Executive Director Mallory Walsh. "Through our new approach, we will be changing the path of cancer navigation and survivorship."
Since its inception in 2002, 24 Foundation has raised more than $17 million to fund local and national cancer navigation and survivorship programs and services. Its beneficiaries include: Carolinas HealthCare System's Levine Cancer Institute and Levine Children's Hospital, the LIVESTRONG Foundation, Ulman Cancer Fund for Young Adults, and Indiana University Health Simon Cancer Center.
In 2016 alone, 150,000 cancer survivors and their families were supported by 24 Foundation beneficiaries. These partnered organizations provide patients and loved ones with such services as access to a 1-on-1 patient navigator, integrative oncology programs, dietician consultations, fertility preservation, and more.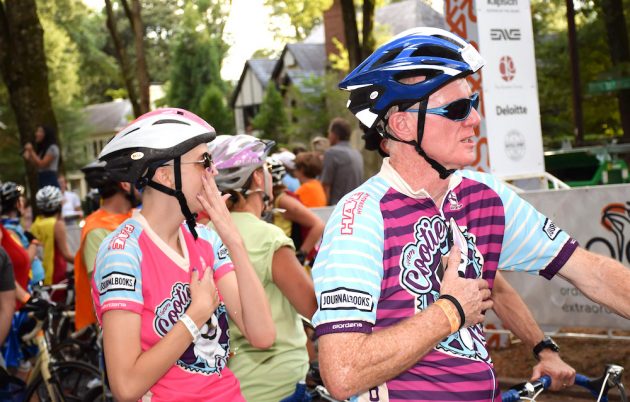 Eighty-five cents of every dollar raised by 24 Foundation is spent on mission-related expenses to further the reach and expand the hope of those affected by cancer.
"We are so proud of and thankful to our entire 24 Foundation community for supporting our mission and for helping change the course of cancer," said Walsh. "Together, we are inspiring and engaging communities, making an immediate impact and providing services for all those who are affected by cancer. We are poised for a fantastic future as we continue advancing cancer navigation and survivorship for all."

In addition to the 16th Annual 24 Hours of Booty presented by Levine Cancer Institute in Charlotte, 24 Indianapolis and 24 Baltimore will continue with their annual non-competitive charity events that bring together people of all ages and abilities from around the country. Cyclists can ride a closed and police-secured 2-3-mile loop, as much or as little as they want during the 24-hour period. Walkers can walk as much or little as they want over a nine-hour period during the event on the second day of the event. In addition, each event location has a camping headquarters where participants are encouraged to, refuel, engage with teammates, other participants, survivors and live entertainment.
24 Hours of Booty (Charlotte, NC) Event: July 28-29 7 p.– 7 pm
24 Baltimore Event Details: September 23-24 2 pm – 2 pm

Interested individuals and teams can register now at www.24foundation.org/register
Registered participants receive online fundraising tools, access to templates and fundraising ideas, fundraising level incentives and an event T-shirt.