By Romaine Waller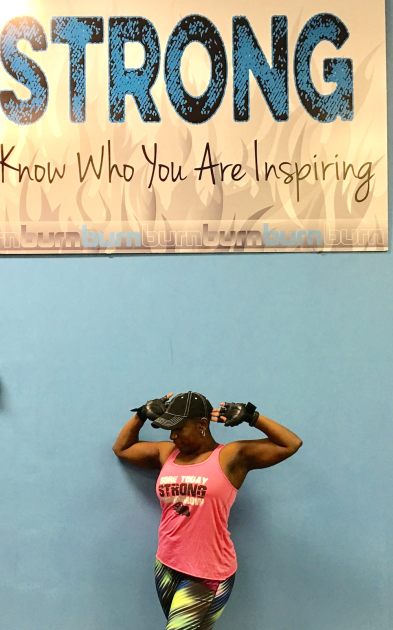 Turning 50 this year, I decided that I had to do something different to get fit. I had been trying to follow along with various workout videos. I wasn't motivated to stick with them as the people on the videos were already fit, and the speed of the workouts left me behind and discouraged.
I needed something; something convenient to my home that provided an environment for me to be comfortable and grow in my fitness, but at my own pace. Something that met me at MY fitness level (which was low), to increase my endurance, keep me motivated, as well as having alternative workouts when my shoulder was giving me problems. I found all of that, and more, with Burn Boot Camp!
When I saw that they were opening in North Durham, I was so excited about the possibilities. I attended the pop-up camps in the parking lot months before they opened. We worked out in the rain, in the cold, in the heat. Even without the building being ready, I knew these workouts were what I needed and couldn't wait for it to open. I have been with them from the very beginning! My scale still fluctuates, but I feel strong and fit at fifty years old!
My first non-scale victory at Burn Boot Camp was the need for a new belt! There will be many more victories ahead. My dedication to the gym (I'm usually there at least 5 times per week) led the owner and the trainer to select me as one of the 12 Fit Member Ambassadors to represent the gym at community events. I'm still on my journey and I'm getting stronger every day. As they say, STRONG IS THE NEW SKINNY.
###
Romaine is a Fit Member Ambassador for Burn Boot Camp. She also has a running partner, fellow QuintilesIMS employee Marilyn Walker. In her free time she enjoys good food, travelling and spending time with family and friends. Romaine is a Manager of Clinical Trials Assistants and can be contacted at Romaine.Waller@QuintilesIMS.com.