By Joy Turkal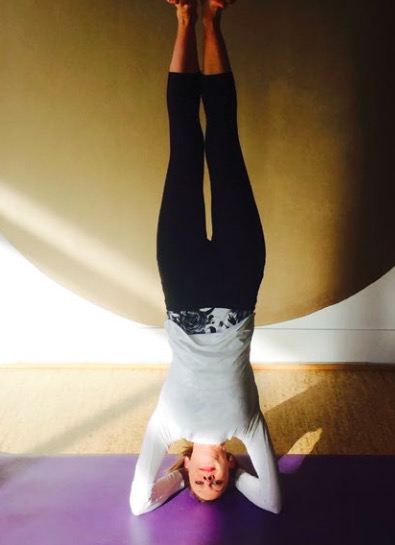 As a self-proclaimed "cardio addict," my exercise routine consisted of running, running and more running. I started in 2009, using a couch-to-5k running program to combat the stress of having two young children and a demanding career. As soon as I ran my first mile, I was hooked! I loved achieving new distance goals, running a 5k, then 10k and within 9 months, my first half marathon. I ran multiple half marathons before completing a full marathon in 2013. The intense marathon training took its toll, resulting in an injury that benched me for months while I rehabbed through physical therapy. I was cranky and frustrated and needed an outlet, so the physical therapist recommended I try yoga. I was not into the idea of chanting and meditating but gave it a shot because I was desperate to become healthy enough to run again. Initially, I was unsure if yoga was for me, but I stuck with it, and eventually, after 6 months of steady practice, I realized yoga not only helped prevent running injures by improving my strength and flexibility, but it was helping decrease stress and bring balance to my life.
As I started back running, I struggled to blend my yoga practice with my running goals, but soon found what worked for me. Typically, I run 4 days a week before work and practice yoga at Durham Yoga Company on the weekend. If training for an upcoming race, like the Quintiles Bull City Race Fest and Food Truck Rodeo, I cut back on my yoga sessions. While I still set intentions in my practice, my yoga mat is a place free from judgement and pressure.
I appreciate QuintilesIMS' company culture in which the health and wellness of employees is valued; this helps me make my fitness a priority. The Healthy U Healthy Q physical activity reimbursement program (PARP) even reimburses me for my yoga classes, helping this runner stay balanced and injury free.
###
Joy Turkal is a registered nurse and running enthusiast residing in Durham, NC. She has been a Girls on the Run coach and is passionate about showing her two daughters that being active and healthy is an enjoyable and empowering lifestyle. She is an Associate Operations Manager in the Lifecycle Safety Department at QuintilesIMS and can be contacted at Joy.Turkal@QuintilesIMS.com. This article was submitted in October 2016, prior to the merger between Quintiles and IMS Health.