by Mwangi Gitahi
Saucony Nomad TR | ($110; www.saucony.com)
Weight: Men's 9.2 oz/Women's 8.1 oz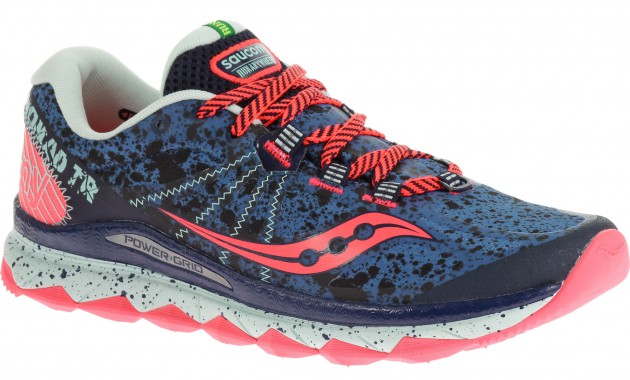 The Saucony Nomad TR is a new trail shoe in the Saucony lineup. It features a hexagonal sole design formed from Saucony's PWRTRAC outsole, made of a tacky rubber for grip on all terrain. The upper features a FLEXFILM exoskeleton, providing external structure to ensure a smooth internal fit. The Nomad TR provides a moderate amount of responsive cushion, and has a 4mm heel-to-toe offset. The fit is excellent, with a wide toe box allowing plenty of room for the toes and balls of the feet, and a padded collar to ensure a snug fit. The Nomad TR fits true to size. The inside surface of the upper genuinely is smooth, creating no hot spots or blistering issues. The Nomad TR is for use on trails, primarily packed dirt, light gravel, and grass, although its light feel and cushion makes it tolerable for short distances on asphalt.
North Face Ultra MT ($130; www.thenorthface.com)
Weight: Men's 10.4 oz./Women's 8.3 oz.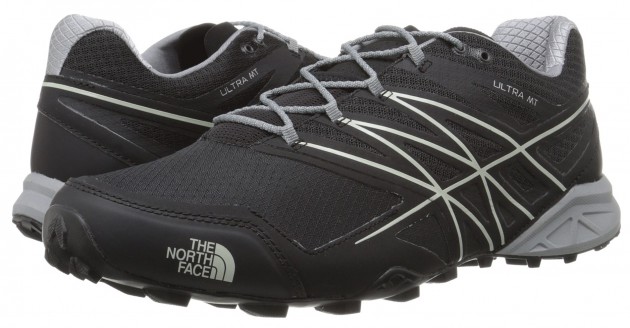 The North Face trail running shoes have had a divided audience in the past, and the design team seems to be hitting their stride with the introduction of shoes such as the Ultra Cardiac and the Ultra MT. The latter is the first North Face offering which is suited for the type of burly mountain running reserved for Sky Running races and the Hardrock 100. Featuring an 8mm offset, well spaced chevron-shaped lugs, and a ballistic upper, this soft ground trail shoe feels locked down on rocky terrain and sheds mud with the best of them. Testers who were initially concerned about the somewhat narrow upper found that after a couple of runs the Ultra MT broke in well and created a very custom-feeling fit. This shoe is for runners looking for a neutral shoe that is a durable performer in the toughest and most technical conditions to those just looking for an everyday trail shoe with a great fit and traction.
Salomon S-Lab Wings ($180; www.salomon.com)
Weight: Men's 9.9 oz. (unisex sizing)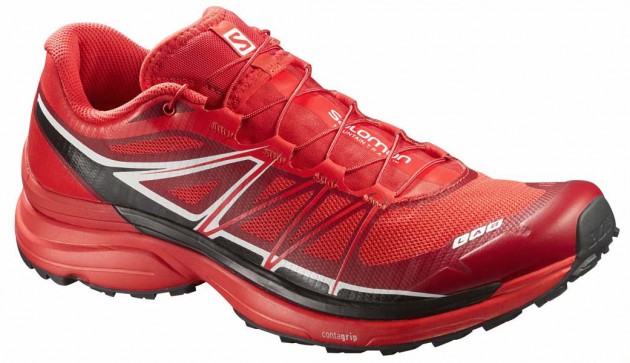 The Salomon S-Lab Wings is a hybrid trail shoe that will gladly escort you from your front door to the trailhead in comfort and style. With a durable rubber outsole and plush upper, runners can tackle virtually any terrain without slipping or developing blisters in wet conditions. The shoe also features a nontraditional lace design, Salomon's proprietary Quicklace™ System. Overall the Wings will please runners seeking a rugged mixed-terrain trainer.
[divider]
Mwangi Gitahi is a competitive runner, running coach and a self-proclaimed shoe geek who coordinates the team of reviewers at runningshoesguru.com and compiled the reviews for this guide. He aspires to be a lifelong runner and enjoys training in the many bike paths and trails of Rhode Island.