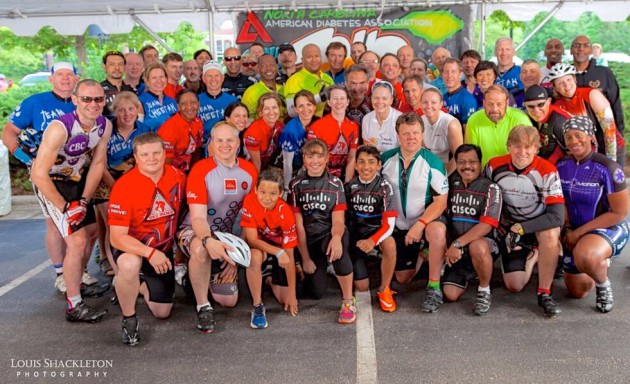 2015 Champions to Stop Diabetes <Photo Credit>Louis Shackleton
Thank You Tour de Cure Champions
They came, they rode, they inspired and they experienced… the NC Tour de Cure presented by Quintiles fundraising cycling event!
A special and heartfelt thank you goes out from the American Diabetes Association to over 700 cyclists (including Red Riders, riders with diabetes, and Champions to Stop Diabetes, those who raised $1,000 or more for the cause), 300 volunteers, and countless family and friends who supported someone they love with diabetes, and together helped to raise over $350,000 and counting.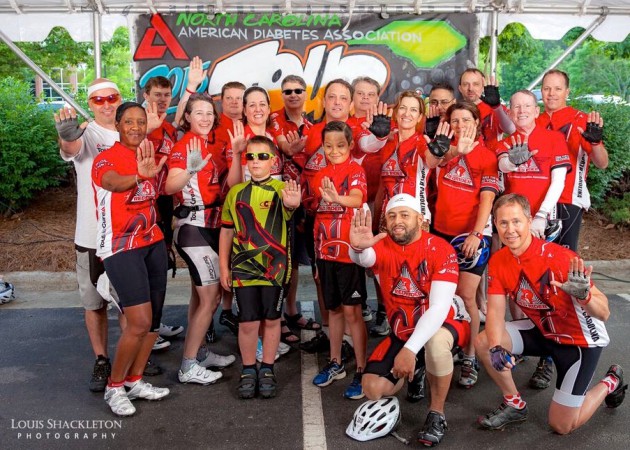 2015 Red Riders – Tour de Cure riders with diabetes <Photo Credit>Louis Shackleton
Thank You Tour de Cure Red Riders
Riding a bike is a great way to stay healthy and this year we would like to thank our Red Riders, riders with diabetes, who came out and rode in the NC Tour de Cure presented by Quintiles fundraising cycling event this past May!
You are the reason we ride, and we would like to celebrate your courage for living with this life-changing disease and for not letting is stop you from reaching your cycling, health, and personal goals!
If you have diabetes, be sure to register as a Red Rider next year. If you know someone with diabetes ask him/her to ride with you and be your hero for the weekend. This is an inspiring ride for our entire local community, which is open to all cyclists, all ages and all experience levels.
There is still time to raise the critical funds needed to bring awareness and cure this disease, which impacts 1.5 million North Carolinians. Please visit www.nctourdecure.org to make a donation and to learn more about the Tour de Cure. Registration for our 2016 ride opens August 2015.
The Tour de Cure is a series of fundraising cycling events held in 44 states nationwide to benefit the American Diabetes Association. This event is a ride, not a race, with routes designed for everyone from the occasional rider to the experienced cyclist. Join us in the ride of your life!