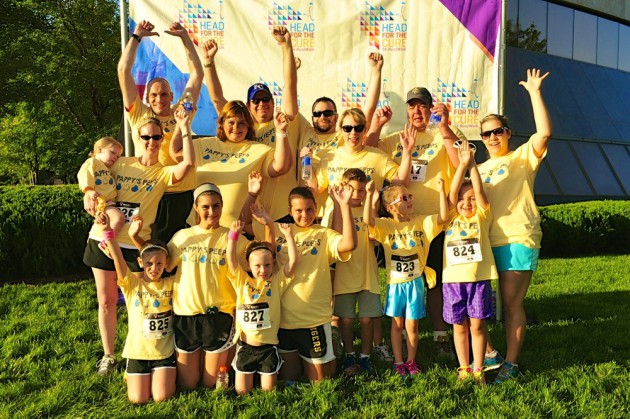 The inaugural Head for the Cure – NC Triangle will take place on Saturday, Nov. 8, at Koka Booth Amphitheatre at 8 a.m.
Whether you're a casual walker, a competitive runner or anything in between, a Head for the Cure 5K is an event you don't want to miss! These events are unique tributes to those fighting brain cancer and those who have lost their battles. Some participants show up simply to race and many others to honor and support a loved one. Together, they are defeating brain cancer step by step.
The Head for the Cure 5K – NC Triangle benefits the Brain Tumor Trials Collaborative (BTTC) and University of North Carolina Department of Neurosurgery and Lineberger Cancer Center.