The sport of trail running has grown from a fringe endeavor to a mainstream pursuit. There's just something special about running in the woods, mountains, and deserts that pushes me further physically and mentally than running in the city. In his article "Hit the Dirt – Ditch the Pavement," Scott Schneider gives you five reasons why you should join the trail-running movement.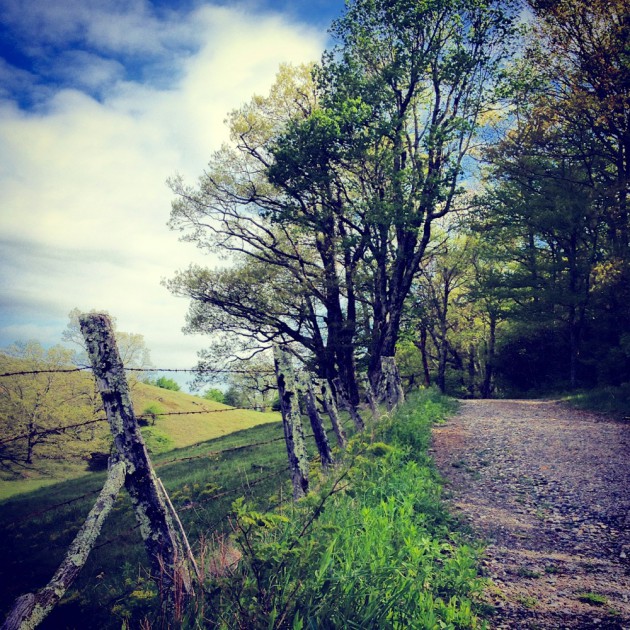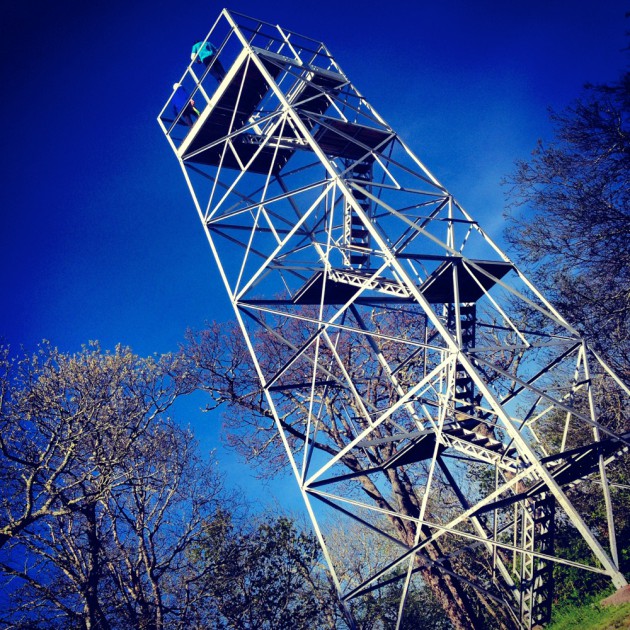 For those with a competitive streak, this month's USATF Endurance Magazine North Carolina Long Distance Running Championship Series race is the Continental Divide Trail Race, which is the only trail race in the series. If you have ever wanted to try a challenging mountain race but don't want to commit to training for a long-distance race, the Continental Divide Trail Race may be the perfect race for you. At only 10k long, most runners complete the race in 55 to 90 minutes. The shorter distance allows you to test your abilities in the mountains without the commitment of a marathon or ultramarathon. The race takes place at Laurel Ridge Camp and Conference Center in Laurel Springs, North Carolina. It is a beautiful location in the Blue Ridge Mountains, only one and a half hours from Winston-Salem, two hours from Charlotte, and two and a half hours from Asheville.
The Continental Divide Trail Race features just one of the many great North Carolina trails in the Blue Ridge Mountains. Trail runners all over the world know of our amazing mountain trails, like the Art Loeb trail in Pisgah National Forest and the iconic Firetower trail run at Moses Cone Park. But did you know there are great trails to run right near most every major city in North Carolina? They lend themselves to just about any runner's fancy. The staff at Great Outdoor Provision Co. have selected some of their favorites for us to share with you in our story "Inside Dirt – Great Trails Near You."
Anyone who has run trails here in North Carolina knows there are hidden discoveries to be found, such as an old rock foundation of a house partially buried in the pine straw or a rusted-out car in the middle of the woods, miles from any known road. Continental Divide Race director Jason Bryant shares one of his favorites in his article about the trails at Doughton Park. You'll enjoy reading his account of Old Man Caudill's cabin near the Basin Creek Trail. Like Jason, I've always found it fun to stumble upon one of these finds and think what it was like to live in the mountains years ago.
As always, we include a great recipe from Brandon McDearis in this issue. This month, he provides a timely one for your trail-run endeavors: homemade energy bars. The recipe requires minimal work and the payoff is one of convenience and great flavor. You can think of these bars as a homemade trail mix with the added step of mixing and baking. They are great to have around on the trail, in your gym bag or between meals when you need a nutrient-packed snack. They are a great source of protein and fiber and they lack the preservatives and other processed drivel of most store-bought fruit and nut bars.
Of course, you'll need a decent pair of trail shoes for any adventure, so we've reviewed the brand new New Balance Fresh Foam Trail Shoes for you. I have to admit that I've become such a fan of New Balance's Fresh Foam 980 Road Shoes, I had high hopes for the trail version. Do Fresh Foam Trail Shoes measure up to their road counterpart? Read my review to find out!
We haven't forgotten about the mountain bikers out there either. Mountain biking is about unplugging from daily life, enjoying nature and testing your skills in the open air. So it's ironic that some of the best safety gear is technology-based. In this issue, Thomas Henson shares some seriously cool tools you should consider adding to your equipment.