By Thomas Henson Jr.
Before you even get out on the road, you could unwittingly break some North Carolina laws. Now that spring has arrived and you're putting all those winter cycling dreams into action, make sure you know what's expected.
Lights

If you're a sunny-day-only cyclist, you can ride a naked bike. But who really does that? If you ever ride when it's dark or murky, you'll need to invest in lights and reflectors to make sure your bike is visible to others on the road. That's not a recommendation – it's the law.
Lights let you see and be seen. They allow other vehicles to see you soon enough to avoid a collision, and they light your path ahead. If a car hits a deep pothole, the driver gets shaken up and, at worst, the car might have axel damage. But if a cyclist hits the same pothole, the results could be fatal.
Lights are legally required from sunset to sunrise, and anytime it is difficult to see someone clearly from a distance of 400 feet. That's about 1 1/3 football fields, or the top of some of the tallest skyscrapers in Raleigh: Two Hannover Square (the former BB&T building) is 431 feet tall, and the Wells Fargo Capitol Center (the former Union Capitol Center and Wachovia Capitol Center) is exactly 400 feet tall. In Charlotte, buildings to look for are 400 South Tryon, Two Wells Fargo Center, Fifth Third Center, and Three Wells Fargo Center—they are all between 400 and 450 feet tall. If you can clearly see the tops of these buildings on a foggy, cloudy, rainy, dark day, then it's safe and legal to ride without lights.
What's Required:  Proper lighting includes a front lamp that is visible from a distance of at least 300 feet, and a rear red light or reflex mirror that is visible from a distance of at least 200 feet.
When choosing a lamp, read the packaging for information about the effective visible distance. If you don't see those numbers, ask a bike shop owner for advice, or, if you're purchasing online, call the customer service number for the manufacturer. This information is too important to leave to chance.
My Advice:  As you might imagine, I'm a safety nut. To me, it's impossible to have too much light or too many reflectors. I would rather make myself visible to drivers even though my bike might look like a Christmas tree, than suffer the consequences of being struck by a car. I recommend having a white light on the front of the bike, a red light on the back, and added reflectors everywhere. I even recommend using reflective tape in places where reflectors can't be mounted. (In a future issue, I'll review bicycle lighting options.)
Seats
I remember when I was young, bikes were the kid version of cars … and sometimes we "carpooled." My friends and I would pile on – one kid pedaling, one on the handlebars, one straddling the top tube, and one sometimes standing up on the back. How did we even do that?
What's required:  It's probably not surprising to learn that all of those variations are illegal. The law is one person per bike. The only exceptions are for two-seater tandem bikes, and attached child seats, which can be used by passengers who are less than 40 pounds or less than 40 inches in height.
My advice:  Parents or other supervising adults can be held responsible if they knowingly permit a child to break this seating rule. Of course, there are tremendous dangers associated with such bicycle overload. Let your kids know the "one bike per person" rule to keep the whole neighborhood safer.
Helmets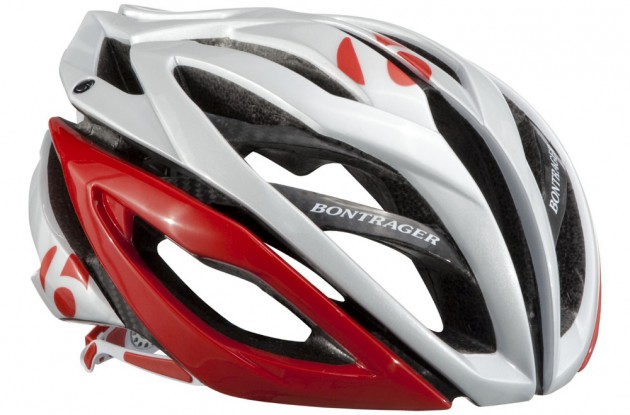 You hear it all the time: helmets, helmets, helmets. But what is your legal obligation?
What's required:  In North Carolina, all cyclists and passengers under the age of 16 must wear approved protective safety helmets when riding on a public road, bike path, or public right-of-way. Approved helmets must meet the impact standards of the Consumer Product Safety Commission (CPSC) or the Snell Memorial Foundation (SMF). When you purchase a helmet, it should have an approval label from one of those organizations.
My advice:  As an attorney who deals with catastrophic injury cases, including many bicycle and athletic injuries, I have seen firsthand the devastation that can occur during a fall without a helmet, and it's enough to make you want to glue a helmet to your head. I've seen too many folks left with severe brain injury after taking a random tumble off their bikes –injuries that could have been prevented if they had been wearing a helmet. I personally believe that helmets should be required for everyone. Heads and brains are fragile, whether you're 40 or 14.
# # #
Thomas Henson Jr. is an avid cyclist, and finds much happiness in bike rides with his family and friends.  He leads the complex injury litigation department of HensonFuerst Attorneys. He can be contacted at ThomasHenson@lawmed.com.