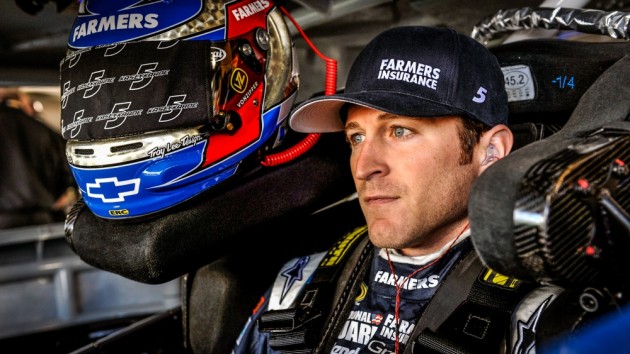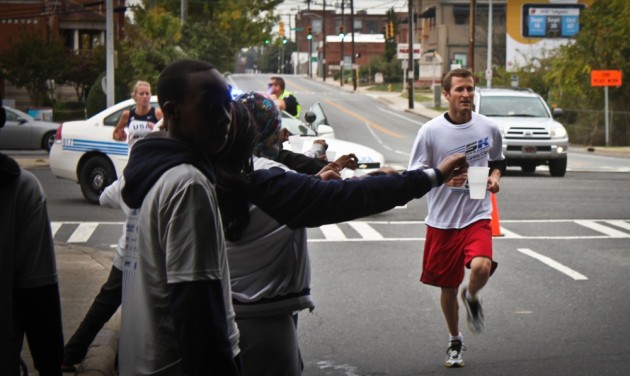 By Jennifer Kirby
To NASCAR fans, the name Kasey Kahne is synonymous with speed.
Turns out he's also pretty fast on his feet.
Kahne, a NASCAR driver whose racing credits include 16 career Sprint Cup Series wins, was a high school athlete and ran his fair share during baseball and basketball practices back in the day. But over the past four years he's rediscovered the benefits, both physical and mental, of a good hard run.
The miles he puts in now are "just for myself," he says. "It's a relief – it feels good to run and take your mind somewhere else. I enjoy it."
Some drivers work out and some don't, Kahne says, and being in shape doesn't necessarily make a difference in the way they drive, but it does help after the fact. "That car gets so hot by the end of the race, but I'm barely ever that worn out. I used to be pretty worn out. Being in shape and running has helped a lot, just the way I feel after the race. I know for sure it doesn't hurt and it has to help in certain areas," says Kahne, who recently incorporated occasional yoga into his routine and says the stretching helps with his soreness from racing.
With a schedule that's constantly changing and always full, Kahne squeezes in his workouts anytime and anywhere he can. "I just do them when I can. I run whenever I get a chance, inside or outside – I don't mind running on treadmills. I probably get at least five or six runs in every week, so I get a good bit of miles in," he says.
For everyday runs, five or six miles is his favorite distance, he says. "I don't have to run for hours, but I can get a pretty good workout and run pretty hard, have a good pace and feel really solid about that."
Hours before this year's Daytona 500 qualifying, in February, he ran the Daytona Half-Marathon in 1:28:44, a 6:46 pace. He's training for another half on Thanksgiving Day.
"The first one was pretty exciting, getting ready to start with all the people and just kind of waiting to take off and thinking how I can push throughout each mile," he says. Because make no mistake: Kahne runs to relax, but it's still a competitive endeavor.
Given his affinity for both running and racing, his charitable organization's creation of a 5k must have been a no-brainer. The first Five Kahne 5K was held in 2010 and it's grown each year, raising more than $125,000 so far.
Kahne runs the race every year. "It's kind of tough because we're coming off a race the night before in Charlotte so I'm all cramping up and out of fluids, but I try hard," he says. "Since I've started to run a lot more in the past few years, I always am keeping track of what I do and where I want to be each time I get a chance, whether it's a half or a 5k or just a warmup. I'm always trying to outdo what I did before."
Freelance writer Jennifer Kirby lives in Aberdeen, N.C., with her husband and their two preschoolers. Contact her at jennkirby@alumni.unc.edu or www.jenniferdarekirby.com.