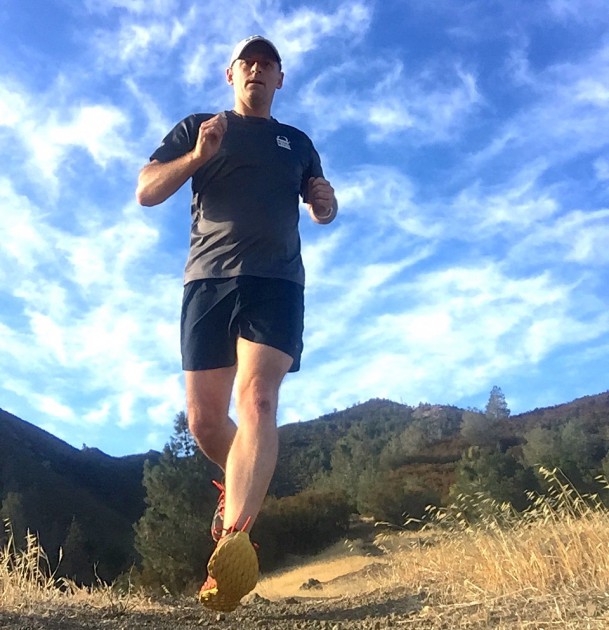 When running through your neighborhood or along the busy city streets near your office doesn't satisfy your need for escape or simply doesn't provide that necessary relief from stress and your hectic life it's time go off-road. There are plenty of state and local parks and greenways to run all over North Carolina. More adventurous types could seek a mountainous run in the Pisgah or Nantahala Forests or even the low-lying coastal Croatan National Forest because who says your off-road experience can't be a flat and sandy versus hilly and rocky? In fact, why just run? Mountain biking is just as goof of brain-soothing escape from the city as running. However you choose to go off-road this fall one thing is certain— hitting the trails allows us to rejuvenate ourselves by connecting us with something bigger— Mother Nature. In this issue of endurance we share some of the stories, places, people and gear that will inspire you to leave the city sounds behind when you exercise this fall.
When it comes to running, you could run some of your local trails in your favorite road shoe but, why would you? One of the great things about running, for me at least, is new gear. Instead of throwing a gazillion reviews on the seemingly endless number of trail shoes designed to address all the little nuances of trail running, we took a more basic approach in this issue. We focused three different types of trail shoes you need to know about before starting your search for the perfect shoe. While we wouldn't be surprised if your perfect shoe was one of the three we feature here, you definitely need to decide if you are going zero drop, maximum cushioning or a more traditional shoe. Check out our shoe reviews in this issue to start your search for your next (or first!) trail running shoe. Once you figure out the right shoe, you can find the right race in our "Great Fall Trail Runs" article, which features three great upcoming races.
Survey a map of Pisgah National Forest and you will quickly realize how expansive it truly is. The entire forest encompasses 500,000 acres, regions of 12 counties, and parallels the Blue Ridge Parkway from mile marker 294 to 424. Pisgah has a lot of land to explore on foot. But we think the best way to explore it is on a bike! Brian Sain, the owner of Rhoddie Bicycle Outfitters in Blowing Rock, reviews four great bikes for you to consider when you are ready to start exploring your local trails by bike. If you are ready to experience the world renowned Pisgah, Brian can help you, too! Check our Brian's article on the Grandfather District of Pisgah and get few expert tips on how to best enjoy it.
Whether you choose to start your next off-road adventure on foot or bike, I have to warn you, going off-road is highly addictive. Multi-day stage mountain bike races and ultra running events exist because people just can't get enough of the outdoors. One of those runners is Lillington, NC, resident Lisa McFadden. Lisa first started running to get back in shape after having her first two children but, quickly realized it was a great stress reliever, too. It didn't take long for her to get swept up in the camaraderie of the trail running community and ultimately tackle the iconic Western States Endurance Run— a grueling 100-mile race in California. Simply getting into the race is a challenge but, that's nothing compared to what it takes to finish it. Be sure to read how Lisa did it in our feature, "The Ultra Running Journey of Lisa McFadden".
If you are not quite ready for trail running we, of course, hope to see you running on the road this fall. If you are like most runners, there is a good chance you'll be tackling a Turkey Trot on Thanksgiving morning. So, don't forget to check out our 8th Annual Gobbler's Guide and find a race near you!