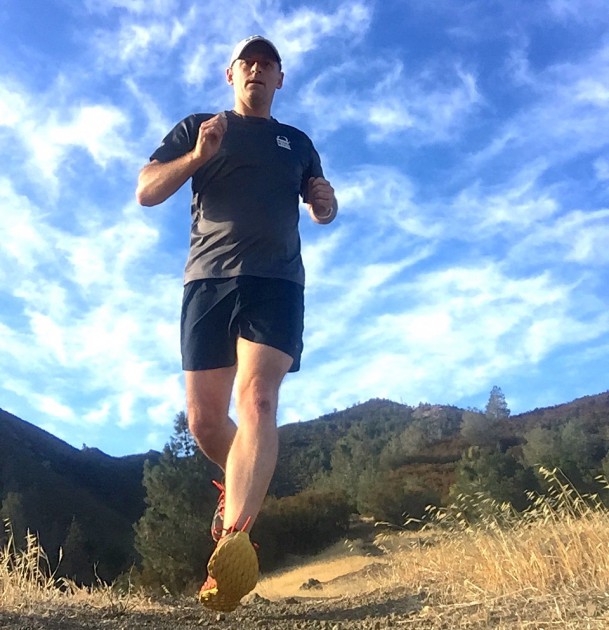 Studies have shown that it takes more than 23 minutes to get back to a task after being interrupted and in this day and age of connectivity there is no shortage of things to interrupt us. The pinging sound of new e-mail, the buzz of a text message, a call from your boss (or spouse), a pop-up news alert or calendar reminder, and of course, the bevy of "likes" on your Instagram account after posting that cute pic of your dog, are all things that can interrupt us. These interruptions— good and bad— decrease our productivity, put us behind in work, and for me at least, make me grumpy. The only antidote I have found is a long trail run. Some people call these ultras but, for people like me, any amount of distance on a trail filled with natural scenery isolated from the opportunity of interruption will do. In this edition of Endurance, we celebrate that kind of "distance" running however you may define it.
In his article "Distance Running", Brian Beatty shares his joy of running with us in a way that helps define what distance running may be to different people because when you think about it, is there such a thing as non-distance running? By default, doesn't running cover distance? Beatty share his take on the word distance, applied to the idea of running. Be sure to read his article and put your own spin on some of the concepts he shares.
Of course, you can't talk about distance running without talking about ultras. Technically, an ultra is any race longer than a marathon but, that's where the similarity ends. An ultra can be anything from the iconic Western States Endurance Run to a local 12-hour running event on a closed loop in a park. The terrain could be a rocky and challenging trail on a mountain or it could a soft and flat dirt trail in coastal forest. Regardless of the similarities and differences one thing is for sure— the marathon is no longer the ultimate challenge. Be sure to read our article, "The Ultra Experience" to discover some potentially new ultimate challenges.
While an ultra is a challenge for any runner, it was a challenge one runner never envisioned for himself. You may recognize the basketball pedigree in his Hansbrough name, Greg Hansbrough defined his success on dirt trails versus the basketball courts that defined the success of his brothers Tyler and Ben. After a brain tumor left him unable to walk at age 7, Greg struggled for most of his life to do what came easily to others. Now, a successful ultra runner, he shares his experiences in his new book "Enduring Strength". We caught up with Greg on a local trail and are proud to share his story with you here in Endurance.
If you like new things then you will definitely want to try Brandon McDearis' new take on an old food— tabbouleh. This month McDearis shares a new take on this perfect make-ahead salad— Quinoa Tabbouleh. A play on traditional tabbouleh, this recipe replaces the conventional bulgur with tender, nutty quinoa. The flavor and the nutritional value are very similar, but the quinoa turns this classic Middle Eastern dish into a complete protein.
We also share some training related dietary tips with the article "8 Best Foods to Eat After a Long Run" by Ashley Acornley. When you work hard, you feel like you deserve to be good to yourself and indulge. It's true of many athletes— professional, collegiate, weekend warriors, and everyone in between. Although everyone deserves a yummy treat here and there, the purpose of adequate sports nutrition is to find foods that taste good, feel good, and are nutritionally beneficial to your performance and recovery. Acornle shares some of her favorite choices to aid in recovery after a long run.
While adequate post-race nutrition is important it is, of course, to have an adequate fueling strategy for every long run, especially when that long run in a marathon! In her article "Test Yourself for Your Best Marathon Fueling Strategy", Chris Newport writes bout fueling for one of the greatest running events on the planet: the marathon. We all know how a well-executed fueling strategy can make or break your marathon performance but, do we put adequate planning in place to make that a reality? Be sure to read Newport's article on how to develop your personalized fueling plan for your next marathon.
Since every good marathon article needs a good post-race article, we're happy to share some time for after the race. In our article, "After the Finish: Post-race Tips to Feel Your Best" we share our favorite recovery tips for after that big race that was on your calendar for so long. Do your body a favor and read this article on post-race tips for a successful recovery.
Of course the daylight hours are longer this time of year but, anytime you are running long distances you run the risk of running in the dark or areas not familiar to you. That's why we're including Casey Clark Kelley's important article, "Staying Safe While Running Long Distance".  High mileage days require planning before you even hit the pavement, especially if you want to complete a successful training day. Mapping out your route, setting your expected pace, and even day-before carb-loading are all part of the distance runner's life but don't forget to make safety a priority, too. Read Kelley's article to find out how.