The 21st Annual Susan G. Komen® Triangle Race for the Cure, presented locally by Duke Cancer Institute, will be a month earlier this year with the new date set for Saturday, May 6, 2017, at The Frontier in Research Triangle Park (RTP).
"We are excited to change the Triangle Race to early May when average temperatures are in the mid 70s," said Pam Kohl, executive director of Komen North Carolina Triangle to the Coast (NCTC). "We're planning for the 'coolest' Triangle Race for the Cure ever with a goal of raising $1 million to support local programs and national cutting-edge research."
The Race attracts thousands of participants, many of whom are survivors, and the anticipated lower temperatures in May will make event activities more comfortable for all while increasing participation opportunities for people with heat-related health concerns.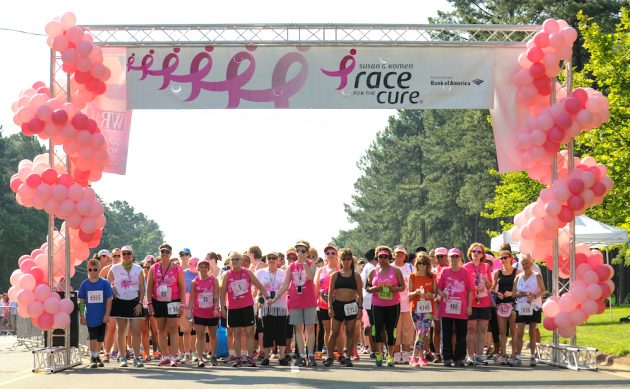 The annual event features a 5k run/walk and an inspiring Survivor Celebration that honors participants who have battled breast cancer. Plans also include an expanded Tailgate Zone with food trucks, a beer-tasting garden, and fun activities for all ages.
"For a 16th consecutive year, Duke Cancer Institute is partnering with Komen Race For The Cure® to serve as local presenting sponsor," said Michael Kastan, MD, PhD, executive director of Duke Cancer Institute. "The longtime relationship unites the organizations' shared passion to end breast cancer by ensuring science continues to move forward toward a cure."
The Komen Triangle Race for the Cure® raises awareness and funds for the fight against breast cancer.
Seventy-five percent of the net funds raised stay in the local community to support breast health education, screening, treatment and programs for women and families in a 29-county service area. The remaining twenty-five percent supports Susan G. Komen's national research program.
For more information or to register, visit komennctc.org.
---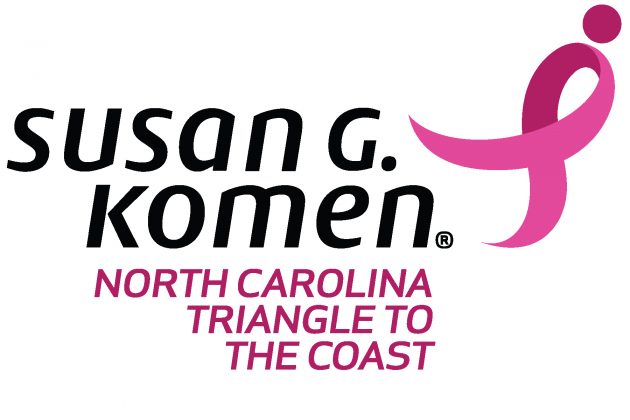 Susan G. Komen® and Komen North Carolina Triangle to the Coast®
Susan G. Komen is the world's largest breast cancer organization, funding more breast cancer research than any other nonprofit while providing real-time help to those facing the disease. Komen was founded in 1982 by Nancy G. Brinker, who promised her sister, Susan G. Komen, that she would end the disease that claimed Suzy's life. Komen NCTC is working to better the lives of those facing breast cancer in the local community. Through events like the Komen Triangle Race for the Cure® and Komen Wilmington Race for the Cure ®, Komen NCTC has invested $14.5 million in community breast health programs in our 29 county service area and has helped contribute to the more than $889 million invested globally in research.  
For more information, call 919-493-2873 or visit komennctc.org.
---
New Balance and the Susan G. Komen Race for the Cure Series
As a proud sponsor of the Susan G. Komen Race for the Cure series, New Balance encourages you to move, survive, thrive. Put your feet in the fight. For more than 27 years, New Balance has proudly partnered with Susan G. Komen. Through their annual sponsorship of the Race for the Cure Series and their Lace Up for the Cure product line, New Balance dedicates their unwavering support of Komen's work and are honored to support these unparalleled efforts as they together strive to win the fight to end breast cancer.