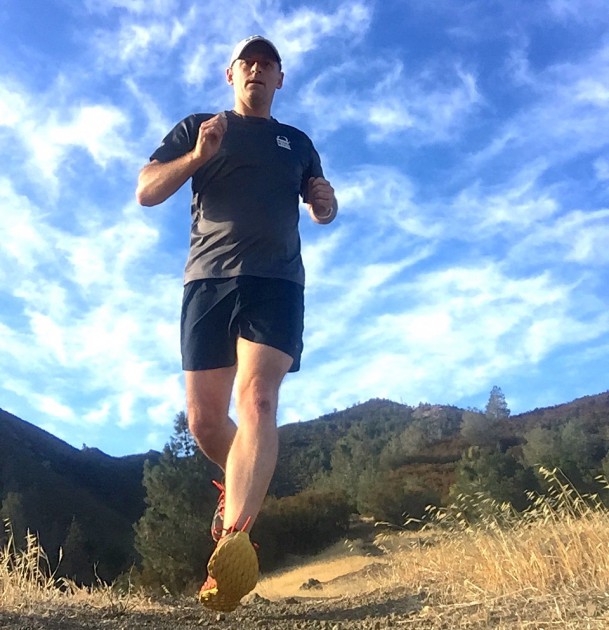 Congratulations to this year's winners of the Seventh Annual Endurance Magazine BEST OF North Carolina Awards and Finalists! And thank you to all of our readers who voted in our online poll! It's amazing how passionate we are about our favorite places to shop, eat, buy gear, race, train and take care of ourselves. We have some new faces among this year's winners, like the Drool Deer and the Historic Hillsborough Half Marathon, proving our readers love new races, especially these two awesome events. We also saw some of the same great events retain their long-standing winner status once again. Events like the Novant Health Charlotte Marathon (formerly Thunder Road) and the Tar Heel 10 Miler still have not been unseated as the "best". So, have fun reading this year's other new faces and old standbys in our BEST OF awards. Don't forget to congratulate the winners and finalists next time you see them.
Personally, I love this time of year for running. There's nothing better for me than being able to run a few miles on the trail then enjoy a warm cup of soup or hot cup of coffee on a cold day. But, to others, the idea of running in cold weather can be daunting. Whether you fall into the first category like me or the second, one thing is for certain: you've got to be smart about it. Our writer Joscelyne Hauserman from Run For Your Life in Charlotte talks about running in the winter in her article, "Cold-Weather Running: What You Need to Know". Before you set out on a cold winter run be sure to read her article and follow her tips. Who knows? You could be on your way to finding a new favorite running season!
Some of you who do love cold-weather running love it for a really good reason— PR's! There's no better time of year here in the Carolinas than the winter to get that big Personal Record you've been training so hard to get. But, on the flip side, the hopes of a PR brings a little bit of anxiety to some and a LOT of anxiety to others. We runners do tend to worry about stuff like PR's. We worry about pretty much everything. Did we run far enough? Will missing two days of training cost me in that race two months from now? My knee hurts. What if it rains? Did I get enough sleep? Our writer Joe Philpott addresses all these things in his article, "Psycho Runner" and talks about what it all boils down to in the end.
Speaking of that little nagging pain just before a race, is it really something to worry about? Or not? Justin Loss from ATI Physical Therapy talks about that in his article, "Running Smart, So You Can Keep Running". It's all about making wise training decisions regarding workout selection and racing goals based on how your body feels and not what your training plan says, or what the next group run is doing. It means understanding your body, and training within yourself. Ultimately, I believe it can mean the difference between injury prevention and body failure. Be sure to read his article and make sure you know how to "run smart".
In addition to running smart, eating smart is a great idea, too. This month's recipe by Brandon McDearis is a quick and easy meal that can be prepared with ingredients that you likely already have in your kitchen. Stuffed peppers are a filling and nutritious meal on their own when served with vegetables or a salad, but they also make for a healthy and satisfying side dish. This classic vegetarian version is loaded with southwestern and Mexican flavors to keep things, and maybe a little hot sauce to keep things hot this winter.
I am really excited to let you know that we have a few new columns for you to enjoy in 2017. You will have to wait until our January issue to know what all those columns will be but, we're including in this issue one new column for you to enjoy. We all know how our imaginations can get a little bit overactive during a night time run, especially on a trail, and I'm no different. One new column you get to enjoy is our "Tall Tales from the Trail" fictional article each month. These are a bit more lengthy than our usual pieces and will sometimes span an issue or two. This month is no different. Be sure to check out my story, "The Sign Shifter", in the back of this issue. If you have you have a knack for fiction that centers around endurance sports, as well, we would love to hear from you! Please send any fictional stories to me at joe@endurancemag.com with the subject line: TALL TALES.