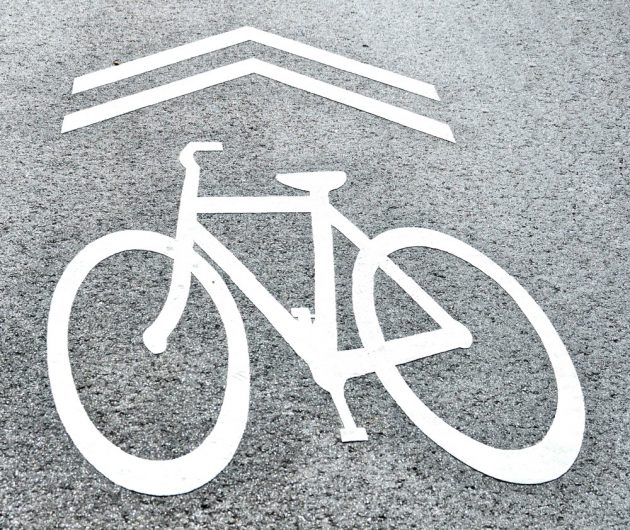 By Thomas Henson
My previous articles have focused on the practical aspects of the law that might affect your life on the bike: property damage claims, personal injury claims, and critical types of insurance every cyclist should have. In this article we will switch gears (nice pun, huh?) a little and go right into the guts of some new legislation bringing some welcome changes to driving laws impacting our cycling safety. Reading a legal regulation or statute can be as boring as watching paint dry, and House Bill 959 might be no exception. For those of you who enjoy that level of detail, here is the link to the full text:
http://www.ncleg.net/Applications/BillLookUp/LoadBillDocument.aspx?SessionCode=2015&DocNum=8355&SeqNum=0
However, my goal is to highlight the most important areas of this legislation, which becomes effective October 1, 2016, to arm you with additional knowledge and keep you as safe as possible out on the road.
1. In my opinion, the most exciting and important part of the new bill allows vehicles to pass bicycles (and mopeds) in a no-passing zone, as long as the other safety parameters outlined in the bill are met:
(a) the bike is going in the same direction as the passing vehicle,
(b) the driver of the passing vehicle provides a minimum distance of four feet between the vehicle and the bike, or goes entirely into the left hand lane,
(c) the bike is not making a left turn or signaling for a left turn, and
(d) the driver of the passing car is compliant with all other requirements of the section.
I cannot tell you how excited I am to have the four foot requirement, which is a huge improvement over the previous distance required of two feet. Anyone who has been on a road ride knows the fear caused by a car that skims by on the left within a foot or two. The four foot distance creates a buffer zone that we have never known in North Carolina before, and the language authorizing the driver to go entirely into the left hand lane extends that zone even more.
2. Another provision makes our usual right hand turn signals ("upper arm horizontal, forearm and hand pointed upward", or alternatively "extending his or her hand and arm horizontally with the forefinger pointing from beyond the right side of the bicycle"), as well as our usual stop signal ("upper arm horizontal, forearm and hand pointed downward") legal while riding on the road. While this may sound obvious to those of us who have been using these signals for years, it is important from a legal standpoint because it puts responsibility on the driver of a vehicle to recognize and properly respond to those signals.
3. House Bill 959 also importantly extends protections to bicyclists that had previously been given to motorcyclists; specifically, the bill states that if a driver runs a bicyclist out of her lane or off the road the driver is subject to a $200 fine, and if such action causes property damage or personal injury then the fine is raised to $500.  The amount is further increased to $750 for "serious personal injury".  In addition, the judge has the discretion to suspend the violator's license for 30 days.  While one could argue the penalties are not severe enough, it is a welcome start, and I am encouraged that we are now in the same protected class as motorcycles for these purposes.
4. Last but not least, the new law updates the parameters requiring a bicycle to have a red rear light, or the operator to wear a reflective vest, when the bicycle is operated at night.  Hopefully all of you would do this anyway whether this is the law or not, but for what it is worth, the law now requires it in this way.
One last point – while it is great that these changes are now in place legislatively, they can only have an impact if people know about them!  Post about the new law on your social media outlets, discuss them with your friends, advocate for cycling safety whenever you see the opportunity.  We all play an important part as we continue to push for safety changes in our community, and legislation such as House Bill 959 gives us a prime opportunity to further the discussion.
Ride safely, and I'll see you on the road!
# # #
Thomas Henson Jr. is an avid cyclist, and finds much happiness in bike rides with his family and friends.  He leads the complex injury litigation department of HensonFuerst Attorneys. He can be contacted at ThomasHenson@lawmed.com.