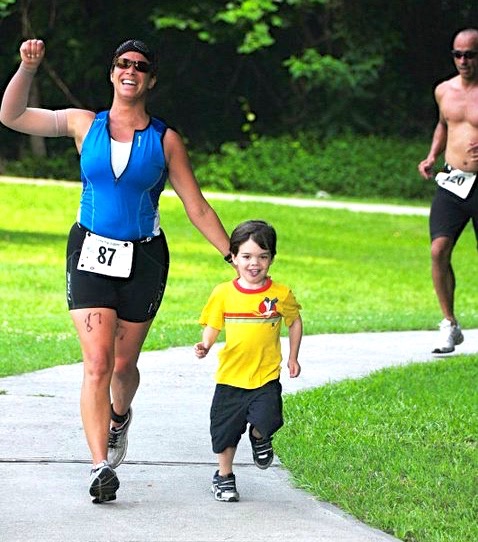 Who will win the coveted Big Bad Wolf trophies (Top 3 Men/Women) this year?
This is the 7th year that the Chick-Fil-A 3 Little Pigs Triathlon, presented by Sysco, has been held. The swim is in the beautiful Smithfield Recreation and Aquatics Center in Smithfield (SRAC), and is a 250 yards pool swim. The 14 mile bike course takes you from the SRAC into rural Johnston County on a scenic, but flat course.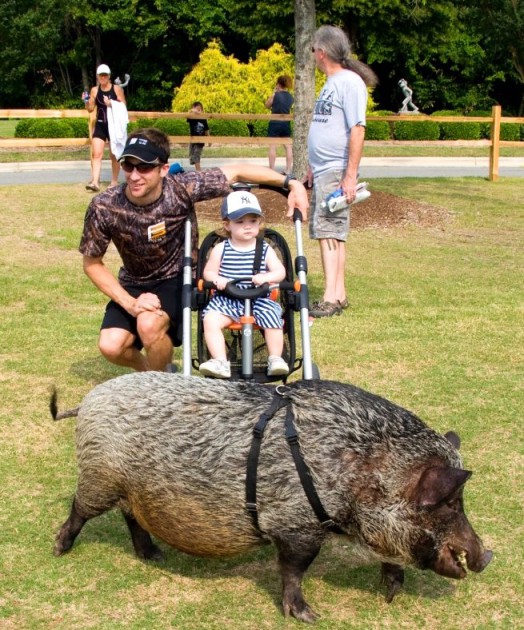 The 5k run course is an out-and-back course that will take you through Smithfield's community park and onto the Buffalo Creek Greenway and back to SRAC. Triathletes get a shirt, Chick-Fil-A sandwich and finisher's medal!
Family friendly finish line area with bounce house, face painting, misting tent, free snowcones for kids, playground at finish line, and the splash pool opens for kids after swim is complete and pool area is clean.
Join us Friday night for a transition clinic following the pre-race meeting at packet pick up. Approximate start time: 7:15 PM