By Thomas Henson
Whether you're searching for a gift for your favorite cyclist, or just looking to make your 2016 rides even safer, here are some items that are just plain cool. Thanks again to Dave Naderman of Cycling Spoken Here (Cary, NC; www.cyclingspokenhere.com) for sharing his knowledge and passion for the sport.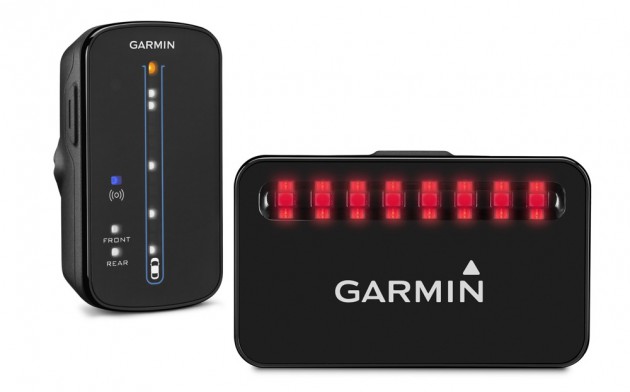 Garmin Varia Rearview Radar. This is the world's first radar system for bikes, and they are flying out of stores. There are two pieces to the system: 1) the radar light, which attaches to your seatpost facing behind you; and 2) the computer head, which attaches to your handlebars. The radar unit senses when cars are approaching, and wirelessly transmits this information to the front unit, where a light system will alert you the presence—and number—of oncoming vehicles. As the car gets closer, the rear unit begins to flash faster and brighter to warn the vehicle that there is a bike ahead…and the front display shows you the approach. The radar is tuned so that only large, fast-moving objects are registered—you won't get false alerts if you're riding in a pack of other cyclists. The Varia Rearview Radar can also link up with the Garmin Edge 520 computer, so you won't need two displays on your handlebars. ($199.99 for the radar unit alone; $299.99 for radar plus computer head bundle; www.garmin.com)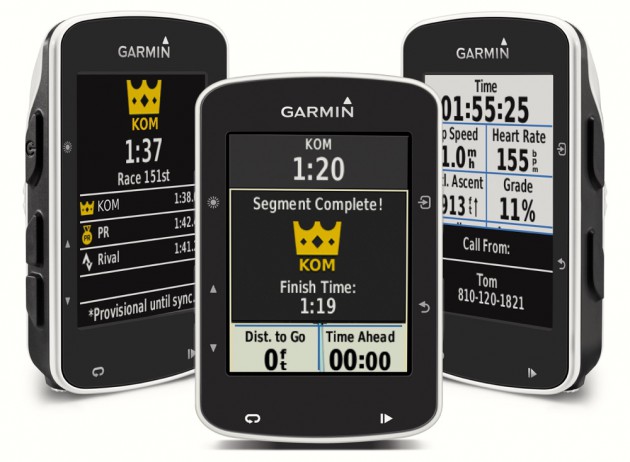 Garmin Edge 520 Cycling Computer. Garmin upped its game with the new Edge 520. New features include Strava integration/compatibility… Bluetooth Smart Text & Call Notifications so you can view phone activity while your phone is still stored… an accelerometer that senses sudden stops (like in a crash) and then sends notification to up to five people unless you turn the alarm off… VO2 Max estimation to take physical training to the next level… live tracking so you can send your location to anyone… the ability to download third-party detailed maps… and more. Plus, it's compatible with the Garmin Varia Rearview Radar. (Head unit starts at $299.99, $399.99 with the cadence/speed/heart rate bundle; www.garmin.com)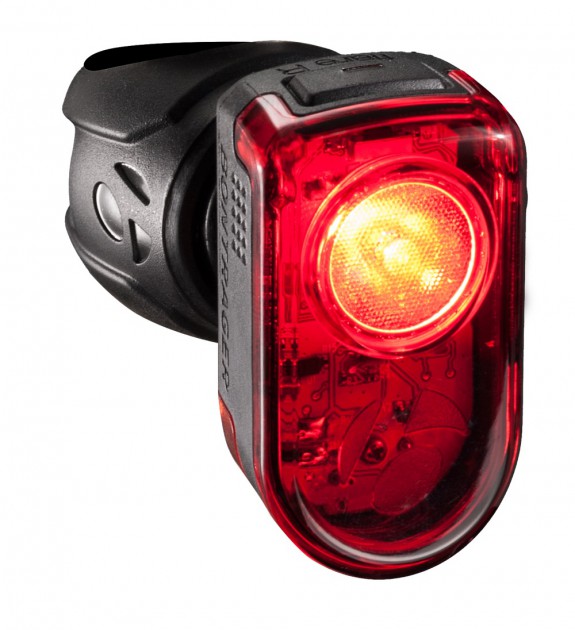 Bontrager Flare R Tail Light. Designed to be seen in daylight, this tail light gives you 270-degree visibility by sending out a focused, direct beam that can be seen from 2 kilometers away. You will be seen! It can be adjusted for day or night riding (the daytime light is brighter than the nighttime light), and strobe or solid beam. It can be attached anywhere via brackets or clip, and is USB rechargeable. ($59.99; www.bontrager.com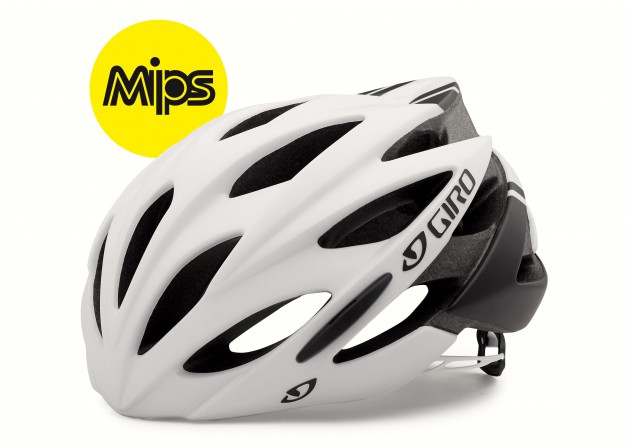 Giro Savant/Sonnet MIPS Helmets. MIPS means "Multi-directional Impact Protection System," a technology that lessens rotational forces during impact. These helmets are designed with a sliding layer to reduce the effects of a direct slam to the head, helping to protect the brain in the event of an accident. The Savant (for men) and Sonnet (for women) meet or exceed all other helmet safety standards. ($110.00 for the Savant, $90.00 for the Sonnet; www.giro.com)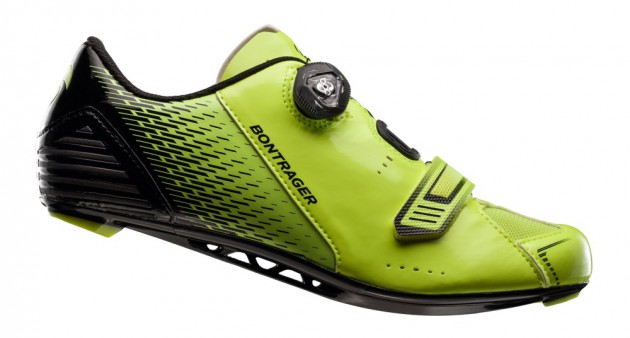 Bontrager Specter/Anara Shoes. These shoes have no laces or straps across the top of the foot—just the new Boa lock system, which gives you a glove-like fit with no pressure points. The Boa closure lets you make adjustments on the fly, with just a turn of the dial. So if your foot swells, you can immediately release the pressure without getting off your bike. (Specter for men and Anara for women; $159.99)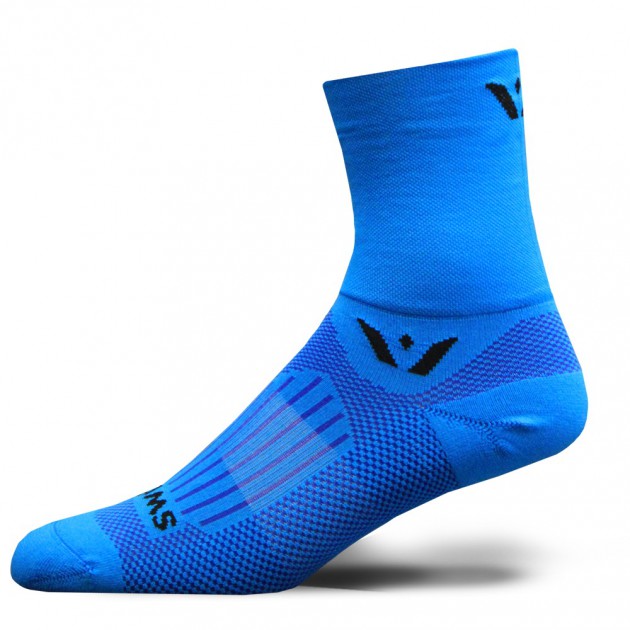 Swiftwick Aspire Four. Compression socks may not be the sexiest new item this year, but day to day, they may be the most life-changing. These socks have extreme moisture-wicking capability, without suffocating your skin. The Managed Compression system prevents bunching up, even in the toe box. Look for them in Hi-Vis Yellow for added safety. Swiftwick is so sure their socks are the best, they guarantee to replace them—even with a competitor's product—if you're unhappy with their performance. ($16.99; www.swiftwick.com)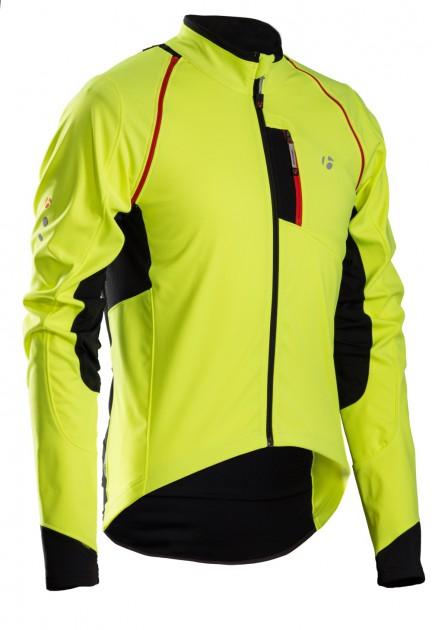 Bontrager RXL Convertible 180 Softshell Jacket. This could be the only jacket you need for North Carolina weather! Check it out: windproof, water resistant, breathable, fleece-lined in back, three back storage pockets and one zippered pocket in front, thumbholes in sleeves, and Hi-Vis and reflective material for greater safety. The men's version also comes with removable sleeves. (men's jacket: $179.99; women's jacket: $149.99; www.bontrager.com)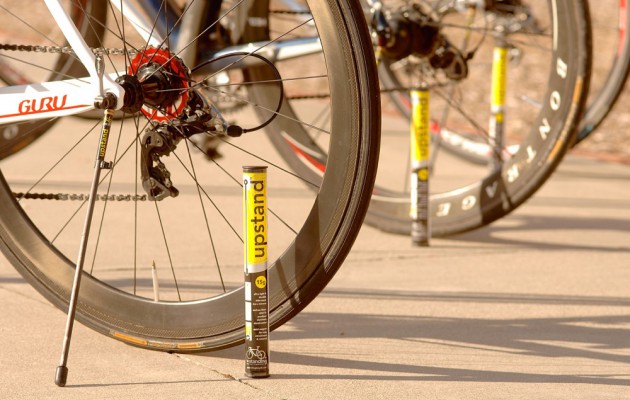 Upstand Kickstand. The Chapel Hill, NC, manufacturer wants to make kickstands cool again. Why lay your gorgeous (and expensive) bike on the ground, or hope that other bikes don't fall on it? The UpStand snaps on and off the mount in seconds, so there's no wasted time…and because it is made of carbon fiber, there if virtually no added weight. ($39-$47, depending on wheel size; www.upstandingbicycle.com)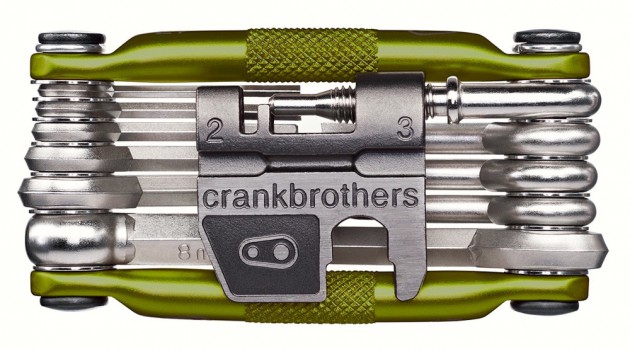 Crank Brothers M17 Multi Tool. The longer you ride, the greater the chance something will breakdown and you'll need to fix your bike. Have every tool you need in the compact, lightweight (168 grams) Crank Brothers M17. Includes a chain tool (8/9/10/11-speed compatible); 4 sizes of spoke wrench; 7 hex wrench sizes; 8 mm and 10 mm open wrench; Phillips #2 and flat #2 screwdrivers; and t-25 torx. Available in colors you can see in the grass, including magenta, gold, red, orange, and green. ($27.99; www.crankbrothers.com)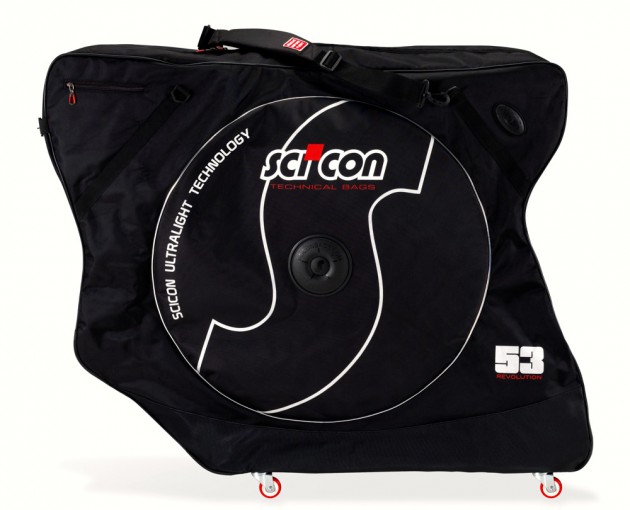 Scicon Aerocomfort Travel Bike Bag. If you travel with your bike, you know the hassle of getting through TSA screenings with a hard case. The Scicon Aerocomfort is TSA approved…and in tests, cyclists found the screening process to take only about 10 minutes per bike. It is fully padded and rolls easily through the airport. How does this add to your safety? When packing your bike, you only need to take off the wheels, not the handlebars. That means all the time and money you spent getting your bike adjusted properly for your body won't be lost. ($649.99; www.sciconbags.com)

Road ID Wrist ID Slim. Wrist ID bracelets have been around for a while, but the Slim is new. It's lightweight and perfect for smaller wrists, including kids'. The band is made of silicone (no latex). Despite the slim profile, the stainless steel ID portion still fits five lines of laser-cut information. You can also add a medical alert badge. Available in 16 colors, it's totally customizable. ($19.99; www.roadid.com)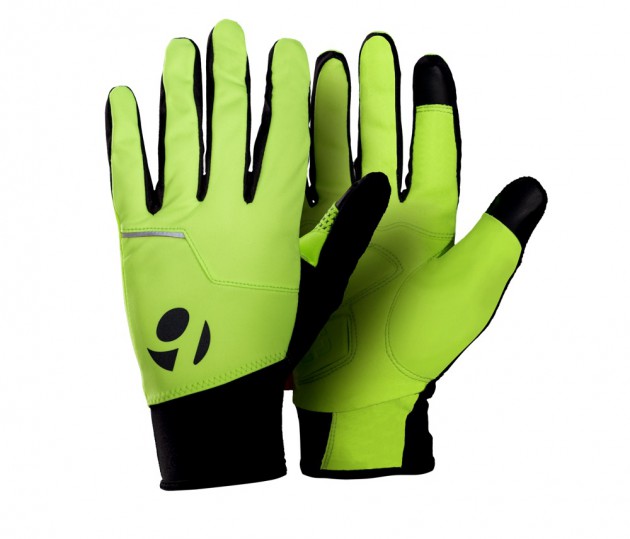 Bontrager Gloves. Protect your hands in every weather condition with two new gloves by Bontrager. Both offer silicone grips on the fingers and gel foam padding to reduce hand fatigue. The Bontrager Circuit Windshell Glove ($39.99) offers lightweight wind protection, while the Bontrager Velocis Softshell Glove ($59.99) combines Thinsulate and fleece lining to make the perfect glove for those colder days, 40-degrees and below.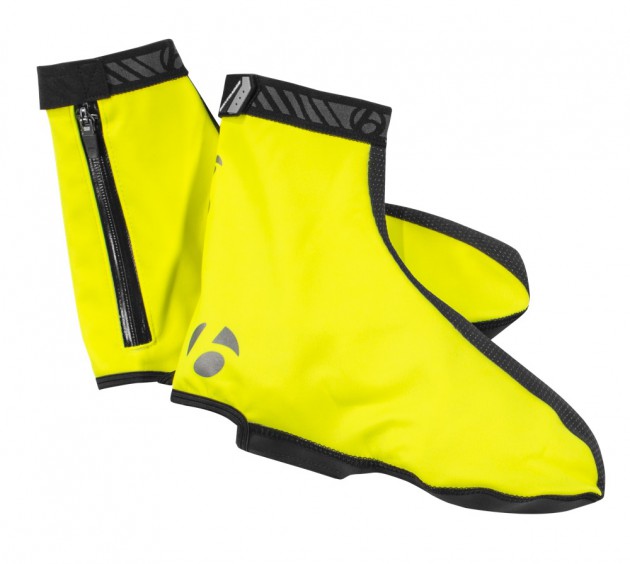 Bontrager RXL Stormshell Shoe Covers. If you ride in cold or wet weather, you know how important good shoe covers are for preserving your shoes…and feet. These covers are fleece-lined, with a waterproof zipper and Velcro tab at the ankle. Available in Hi-Vis yellow (the safe option!) or black. ($54.99; www.bontrager.com)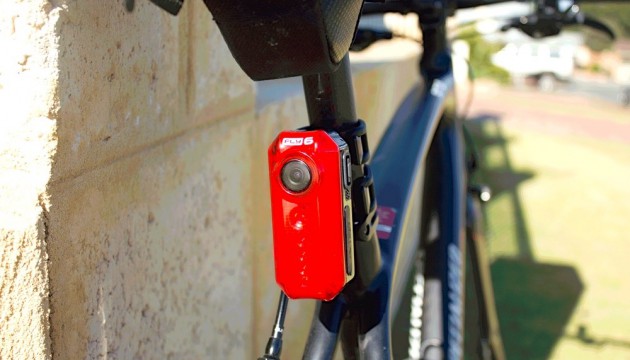 Cycliq Fly6 Rear Light Video Camera. Cycliq is watching your back! The Fly6 is a rear light, with the ingenious addition of 780p HD video and audio recording system. Use it to review your route, or capture a potential collision… fun and safety all in one. The Fly6 records to an SD card in a 2-hour loop for up to 6 hours. ($169.99; www.cycliq.com)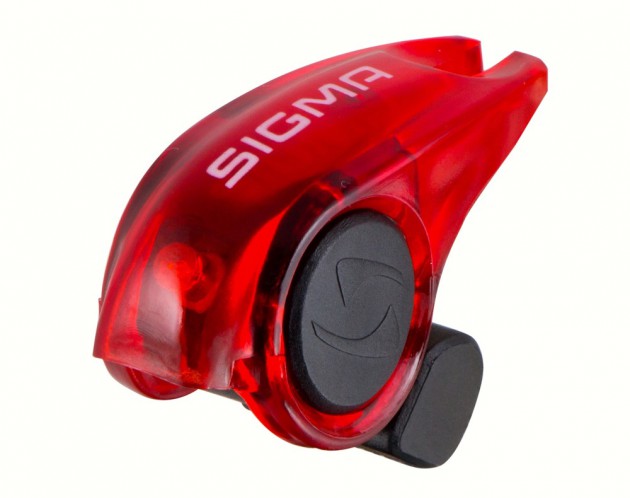 Sigma Rear Brake Light. This is such a simple safety product that you'll wonder how you ever lived without it. Just clip the light onto your bike's rear brake caliper, and it lights up whenever you apply the brakes to slow down. It's designed for communicating with cyclists behind you to prevent unintended pile-ups. Great for kids, commuters, and group rides. ($9.99; www.sigmasportstore.com)
# # #
Thomas Henson Jr. is an avid cyclist, and finds much happiness in bike rides with his family and friends.  He leads the complex injury litigation department of HensonFuerst Attorneys. He can be contacted at ThomasHenson@lawmed.com.