3 Great Fall Races
Trail races in North Carolina run the gamut of terrain, distances and scenery. From beautiful greenways to rugged mountains and 5k's to 50 milers and beyond there is sure to be a race for runners of all abilities all year long. Check out these three great races coming up this Fall.
Greensboro Half Marathon: Cannonball Run & 5K | Greensboro, NC | Oct. 10, 2015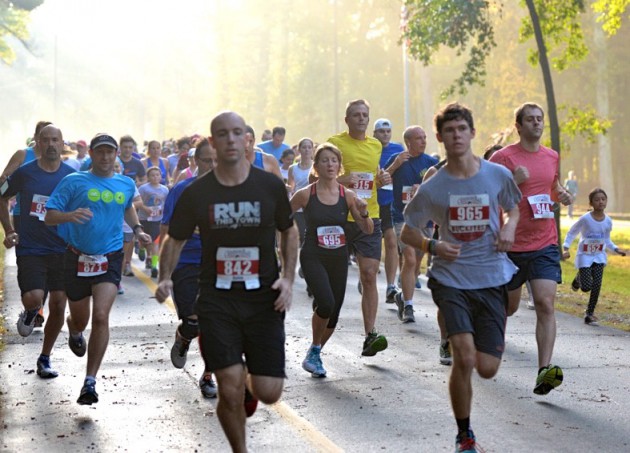 <The Cannonball Run and 5K takes place in the gorgeous Country Park in Greensboro where the leaves will be starting to turn colors at this great race. Photo by Fire Eye Studios Photography.>
Now in the 10th year, the Cannonball Run has long been a favorite half marathon of North Carolina runners. While runners have posted some blazing fast times don't be fooled! The course isn't a walk in the park for those looking to set a PR. The gorgeous scenery of Country Park makes this a great event for beginners, too. The leaves are just beginning to turn in October so you won't find a better backdrop. The 5K course is an out and back that crosses beautiful Lake Brandt where much of the course is a closed greenway. This family friendly event will have live music for friends and family to enjoy while you run!
For more information and to register, visit http://cannonballrunrace.com
WC-50 Ultra Trail Marathon | USNWC | Charlotte, NC | Oct. 17, 2015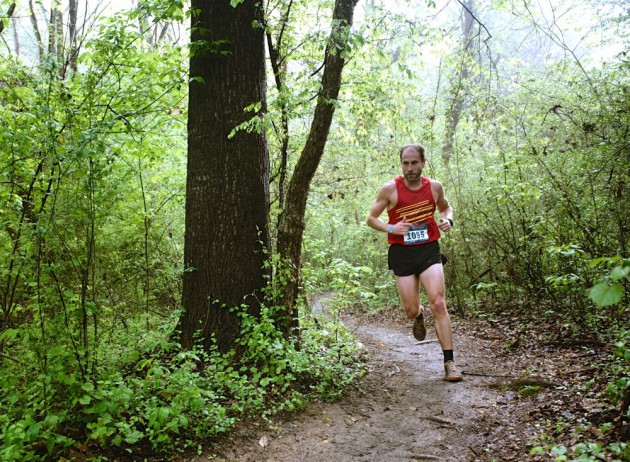 <The WC-50 Ultra Trail Marathon includes a mix of challenging single-track climbs and rolling lakeside hills at the beautiful U.S. National Whitewater Center which also hosts the Tuck Fest Races seen here. Photo Courtesy USNWC.>
The 3rd annual WC-50 is a multi-lap ultra marathon spanning throughout the USNWC trail system featuring both a 50k and 50-mile option. For the first time ultra-competitor or those hoping to sharpen their skills at a distance beyond the standard marathon, the 50k offers three 10.35 mile loops with approximately 3,000 feet of total elevation change. The 50k course provides a mix of challenging single-track climbs and rolling lakeside trails, offering something for runners of all levels. For the more seasoned ultra-runner or those looking to challenge themselves on a world-class course, the 50 mile course focuses on increased elevation profile and increased technical difficulty. Flat trails have been replaced with hills where possible, resulting in four 12.5 mile loops with approximately 7,000 feet of total elevation change. The 50k race has a 12.75 hour cut-off, and the 50 mile race cuts off at just under 14 hours.
For more information and to register, visit http://usnwc.org/play/whitewater-race-series/wc-50-ultra-trail-marathon/
4th Annual Eno River Run | Eno River State Park | Durham, NC | Oct. 24, 2015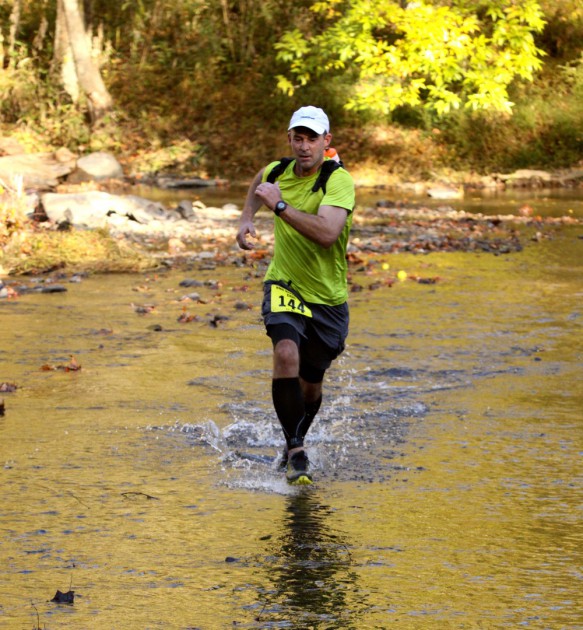 <The Eno River Run promises technical single track on a beautiful trail, not to mention an awesome river crossing! Photo by Carolina Snapshot Photography.>
The 4th annual Eno River Run is slated for October 24 at the Eno River State Park (Fews Ford Access Area) in Durham. The 6 and 11 mile courses feature some of the most beautiful, technical single track trail in the Triangle, a river crossing, and a short section of bouldering along the Eno River. Post-race festivities include hot soup and refreshments, local handmade pottery awards, and live bluegrass! The race is presented by Bull City Running Co. to benefit the Eno River Association. Over the past 3 years, the event has raised nearly $10,000 to support efforts to build, maintain, and protect the trails along the Eno River watershed.
For more information and to register for this autumn Eno adventure, please visit www.enoriverrun.com!