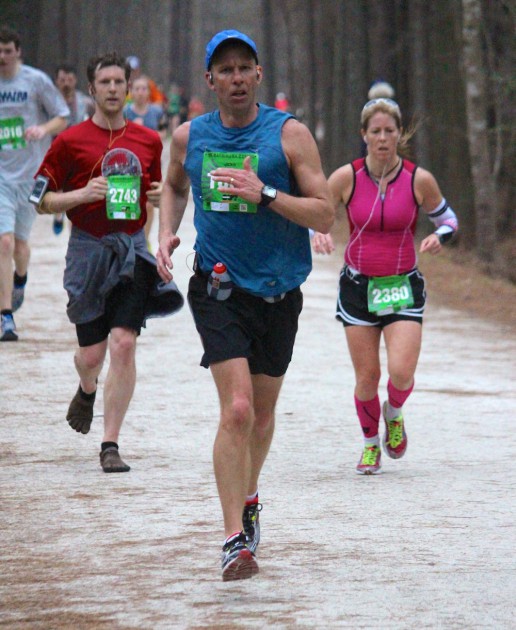 By Mark Dill
Given the venue, the child's fable about the little train engine that could is an apt analogy to the 5 year old Allscripts Tobacco Road Marathon. With its companion event, the GNC Half Marathon, these races have found a home along the American Tobacco Trail, a former railroad right-of-way. Starting in Cary, N.C., the events are nestled in a beautiful setting of Carolina Pine – the fastest, flattest running course in the state.
Those Pine State trees offer refreshing shade and shelter from wind. Combine that with a "crushed granite screening" that cushions joints as well as average mid-March temperatures of 50 degrees and you experience ideal performance conditions.
While all of that is terrific for runners, what is really amazing is that in just 5 years the Allscripts and GNC races will have in 2015 generated over $500,000 in charitable donations. Absolutely 100 percent of the proceeds go to charities: the Juvenile Diabetes Research Foundation (JDRF), the Wounded Warrior Project, and the American Red Cross. Other beneficiaries are the Rails to Trails Conservancy as well as Wake County Parks and Recreation for the outstanding work they do in their communities.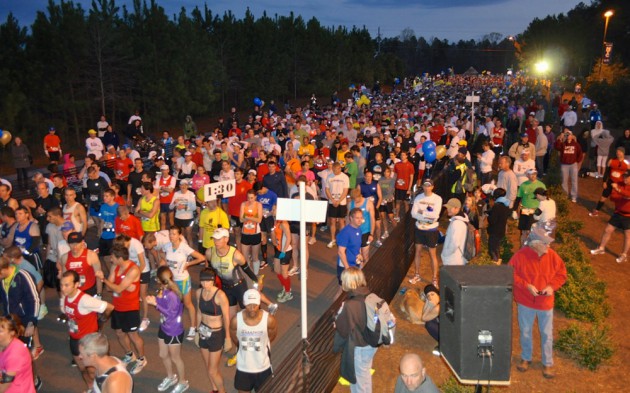 Evidence that the Allscripts Tobacco Road Marathon has gained prominence in the running world came when the USA Track & Field association announced it has included the race in its 2015 NC State Championship. For details check the USATF website.
There is every reason to look for bigger things out of these races 2015. Even its founders in 2010 could not have imagined that in just five years their efforts would yield over $500,000 to charity. Like the little engine that could, they knew the long-abandoned railway passage could still deliver an amazing journey.