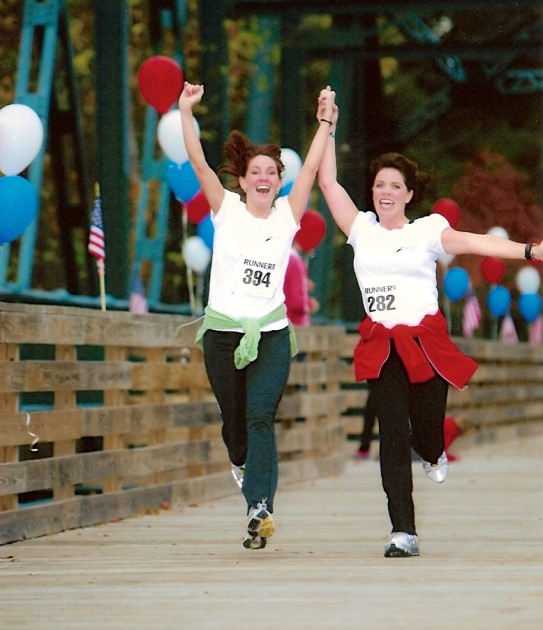 The 10th annual Reindeer Dash for Cash 10 Miler and 5K is a patriotic, Christmas-themed run held in memory of Army Capt. Chris Cash. Join us on Sunday, Dec. 7, 2014, at 1 p.m. in Greenville, North Carolina. Finishers will receive a custom-designed finisher medal (even for our 5k!) keeping in theme with the event's purpose. And the uniquely designed, high-quality T-shirt is one you will not want to miss. Additionally, the first 1,000 runners will receive a 10th annual commemorative gift.
The 10-mile course runs along the beautiful greenway and through the campus of East Carolina University. Each year runners gather to run the Reindeer Dash for Cash. Some participate for the love of running, while others run to remember their fallen comrade, friend or family member. Whether you are an elite runner, or just out for a fun-filled day with the family, you will love the Reindeer Dash for Cash.
If you really want to shine, you are invited to participate in the Rudolph Challenge. You can raise money for the great cause and get a free race entry. All donations are tax-deductible. So, if you're looking for a great run and want to support a great cause then you will love being a part of the Reindeer Dash for Cash.
The Reindeer Dash for Cash benefits the Captain Christopher Cash Memorial Foundation of NC, a 501(c)(3) awarding 100 percent of our race proceeds as college scholarships in memory of Capt. Chris Cash. Having earned three college degrees, Chris believed in the value of education. He loved running and helping others, and Christmas was his favorite holiday. This run and foundation capture the love of life that Chris carried with him, and continue his legacy of helping others.  You can learn more about the cause by visiting www.ChrisCashFoundation.org.
Register at SPORToften.com or visit www.ReindeerDashforCash.org for race details.