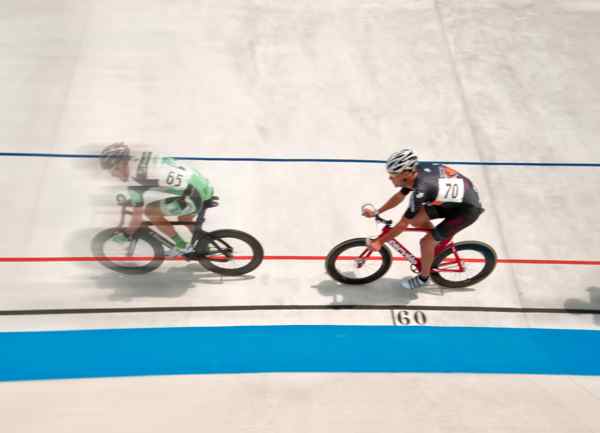 Want another reason to live in the Carolinas? How about a new velodrome? In mid-March of this year, the Giordana Velodrome officially opened in the Riverwalk community of Rock Hill, S.C. Just a few minutes south of Charlotte, this 1,000-acre mixed-use development is situated on the banks of the Catawba River.
Riverwalk is an active community that brings together family recreation and world-class competition. It is home to the Rock Hill Outdoor Center, the Southeast's premier year-round recreational facility featuring the 250-meter, world-class Giordana Velodrome. The velodrome will host USA Cycling national championships, develop Olympic-caliber cyclists, and welcome cyclists of all abilities and ages. In addition to the velodrome, the facility will boast the Presbyterian Sports Medicine BMX supercross track, miles of mountain bike trails with river views, the Piedmont Medical Trail, challenging cyclocross trails and cycle-friendly streets throughout the village, including a closed road course.
As well as hosting UCI-caliber events, the USA Cycling-endorsed Giordana Velodrome will introduce the local community to the Olympic sport of track cycling through a variety of rider development and outreach programs. The facility will offer programs for cyclists of all stages, providing equipment and instruction via the city of Rock Hill and partnerships with cycling advocacy groups. The velodrome will also serve as a gathering place for a variety of non-cycling activities and special events.
The Giordana Velodrome will host USA Cycling's 2012 and 2013 International Omnium Track national championship. The 2012 event will be held at the Velodrome Aug. 17-18. A summer race series has already started and will continue to be held Thursday and Friday nights through Sept. 7. Registration starts at 6 p.m. and racing starts at 7 p.m. Only track bikes are allowed on the track. All bikes must be inspected for track compliance prior to riding. Loaner track bikes are available for use at the velodrome on a first come, first serve basis for a small fee.
For more information, including hours of operation and how to get certified to ride and race on the track, please visit www.riderockhill.com.