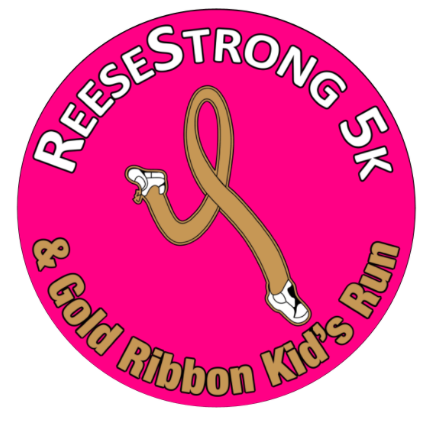 The 7th Annual ReeseStrong 5K and Gold Ribbon Kid's Run takes place to fight childhood cancer that has interrupted the lives of families in the community. The race brings awareness to the children's fight, educates the community about childhood cancer, and helps ease the burden on those who are raising their children in and out of the hospital. The course is set in the neighborhoods of Rutland and Cool Spring Forest off Route 301 in Mechanicsville. It will start and end in the Rutland Commons shopping center. The First 500 5K finishers will receive medals. The Gold Ribbon Kid's Run starts 8:30 AM, the ReeseStrong 5K Run/Family Walk at 8:55 AM, and the ReeseStrong 5K Festival at 9:00 AM. There will be a family friendly festival following the 5K.
New this year is the ReeseStrong 5K Training Team for Youth Ages 7 to 15. If your child is training to complete a 5K for the first time, trying to set a 5K PR, or getting in shape for fall sports, then join the ReeseStrong 5K training program. This structured 7-week program will help youth ages 7 to 15 prepare for the September 19th ReeseStrong 5K. Group training sessions will begin on Sunday, August 2nd. Participants will be grouped by age and ability level from beginner to advanced.
For more information, please visit www.reesestrong.org.