Durham Interfaith Hospitality Network to be Charitable Partner of Duke Medicine Ramblin' Rose Women's Half Marathon
Endurance Magazine is excited to announce that the Durham Interfaith Hospitality Network will be a volunteer sponsor organization and charitable partner of the Duke Medicine Ramblin' Rose Women's Half Marathon. Durham IHN will provide 25 volunteers for the event!
Learn more about how your organization can become a volunteer sponsor organization here.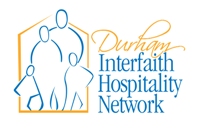 Durham Interfaith Hospitality Network
Mission statement: Durham Interfaith Hospitality Network addresses the immediate and ongoing needs of homeless families by mobilizing Durham congregations and people of faith to help families move toward residential stability and self-sufficiency.
Population served: We serve families with children who are in the crisis of homelessness. Parents must be drug and alcohol free, physically and psychologically healthy, able and willing to work, and ready to achieve stable, long-term housing.
Services/Programs: Durham IHN partners with over 30 local congregations which provide overnight accommodations, meals and transportation for our guests on a rotating basis, for a maximum stay of 90 days. During the day, families receive comprehensive case management services, including assistance in procuring jobs, medical care, day care and school placement, and stable housing. Once a family leaves IHN, they are eligible to participate in our IHN "Alumni Support Program," offering case management support for up to a year after leaving.
Learn more about this great organization online at www.dihn.org.
Comments
(0)
Subscribe to this comment's feed
Write comment
---