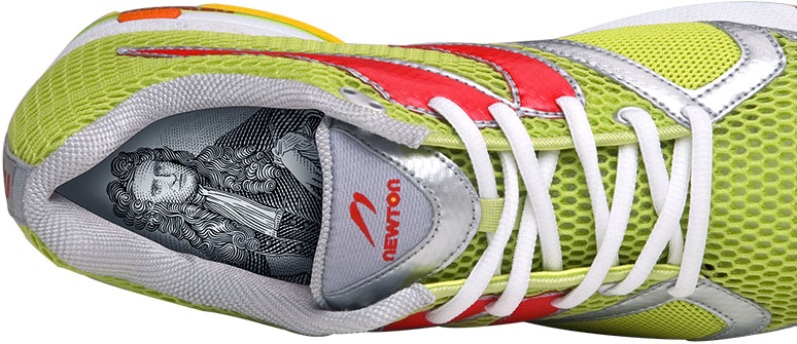 Working a "traditional" job is so over-rated! Take it from me. I've been on both sides of the fence, and now that I'm fortunate enough to work at Endurance Magazine I'm certain that the grass is NOT greener on the other side. Why, you ask. Well, here's just a sampler of some of the perks & benefits (bennies) that life at EM HQ affords us: flexible work schedule, open exchange of great ideas, free race entries, coffee breaks at Starbucks just a few yards away from my desk, mid-day group runs/rides, Joe's music, Steve's extroverted nature, Mandy's calm nature, Justin's jokes, open-door policy to kids and dogs, awesome Endurance Mag race kits (see Joe's latest blog), networking with local celebs (elite athletes, coaches, business owners, and just overall amazing people), etc.

Speaking of perks & bennies, the latest case in point is a free pair of Newton Running shoes that I just scored in exchange for a product review that we'll run in the magazine. I've heard a lot of great things about these kicks and I can't wait to take them out for a spin.

Have you heard Endurance Magazine is looking for a superstar sales person?
Comments
(3)
Subscribe to this comment's feed
Write comment
---