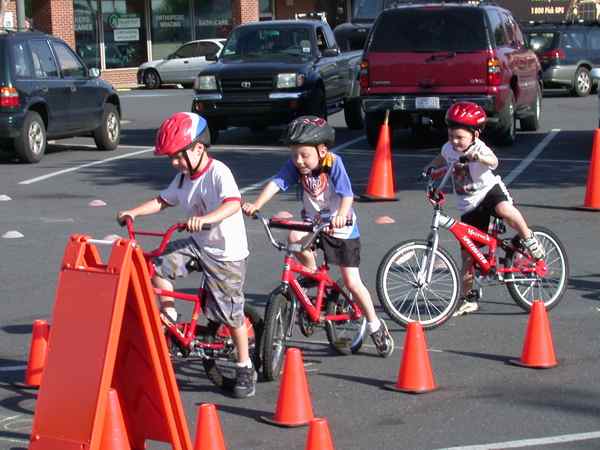 By Neal Boyd
The City of Charlotte DOT and Charlotte Sports Cycling are once again joining forces to host one of Charlotte's most healthy and inspiring events: 2012 BIKE! Charlotte. The 17-day event starts Friday, April 27, and runs through Sunday, May 13.
BIKE! Charlotte is 17 days of bicycle-related events and promotions created to encourage families, friends, and colleagues to break out the bike and integrate it in their life and daily routine. Whether used for transportation, recreation, or both, bicycles are an efficient, nonpolluting mode of travel with great health benefits – and they're fun to ride. The theme for the 12th annual BIKE! Charlotte, "Where There's a Wheel, There's a Way," was chosen to encourage the citizens of Charlotte to incorporate the bicycle in their life. Doing this might be as simple as taking a short trip to the bank, the grocery store or the post office on bike. Our goal with BIKE! Charlotte is to empower, educate, and encourage the populace that integrating the bicycle in their life can be a very simple process and quite rewarding.
The 12th annual event features a diverse agenda of exciting activities and promotions for all to enjoy, many of which are free to the public. All three weekends during BIKE! Charlotte offer guided family bicycle rides for people of all ages and abilities. During the weekdays, many of our local bicycle shops are providing bicycle maintenance clinics and Piedmont Natural Gas is sponsoring a set of Kids Bicycle Safety Rodeos with free helmets. The final weekend will be highlighted by two events: The Mayor's Ride/To Breakfast presented by Ruth's Chris and Cycle Charlotte, an urban bingo ride where participants can experience Charlotte's beautiful neighborhoods without a windshield.
Whether you're a beginner, an avid rider, or just happen to own a bike that's been hanging in the garage with a flat tire, there's an event for you during BIKE! Charlotte. Break out the bike April 27 through May 13 and head to a BIKE! Charlotte event.
A detailed list of BIKE! Charlotte events is located at www.bikecharlotte.org.
Comments
(0)
Subscribe to this comment's feed
Write comment
---